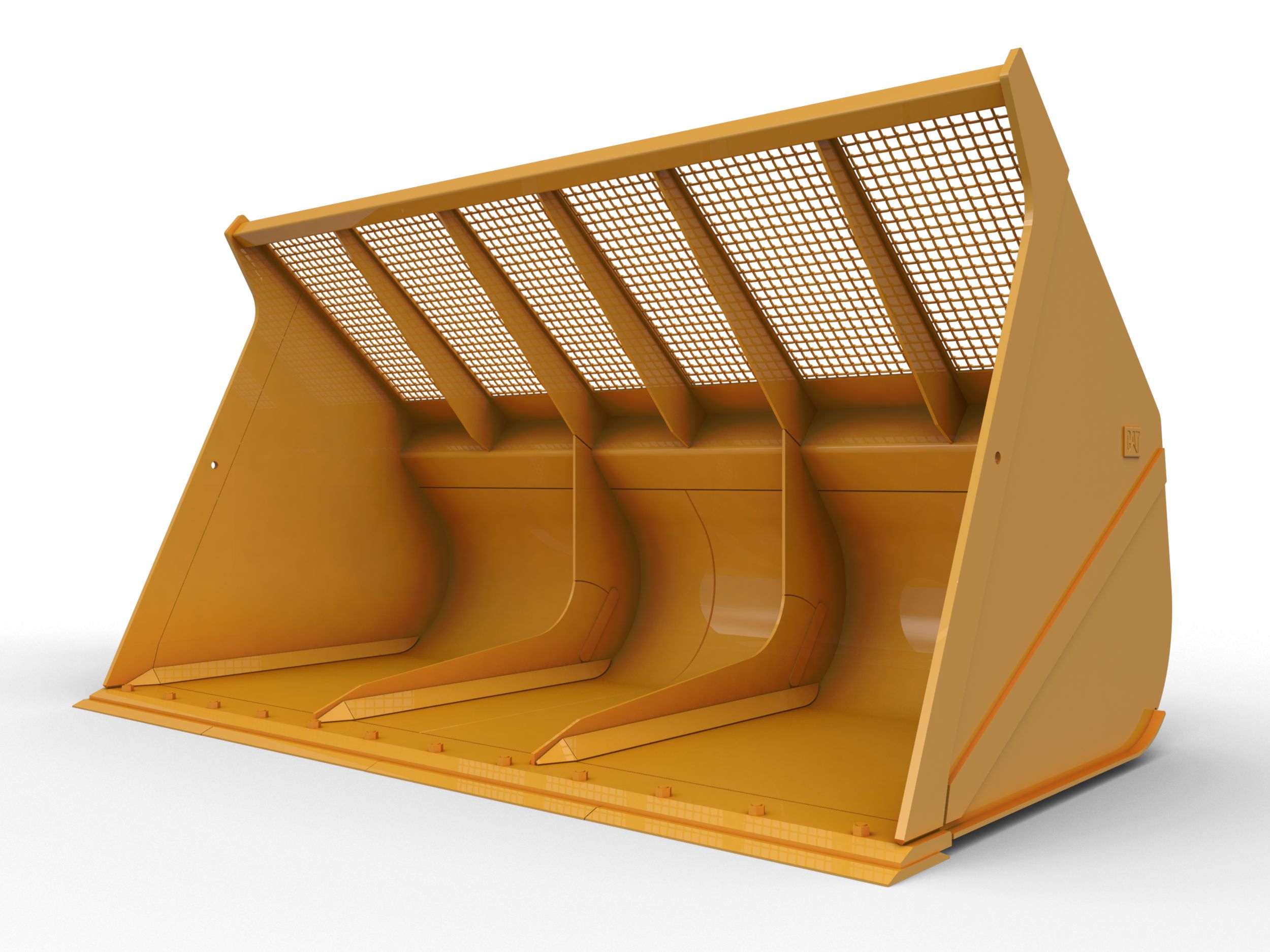 Light Material Buckets
17.2 m³ (22.5 yd³) pin on Light Material Bucket with Bolt-On Cutting Edge
SPECIFICATIONS
Cat® Loader Light Material Buckets are specially designed for maximum efficiency and increased capacity when loading light, loosely-packed materials.
Detailed Equipment Specifications
Capacity

22.5 yd³

17.2 m³

Weight

11,971 lb

5,430 kg
Use 100% of Your Loader's Power
A year-round solution - more light material, clear snow. Get more use from your machine. Optional Fusion coupler interface enables quick changes to other buckets or tools as needed.
Move More In Less Time
Bucket is sized to load as much material as your machine can carry. Produce more when loading woodchips, bark, sawdust, snow or any other lower-density material.
24/7/365 Versatility
Flat floor fills quickly, and retains well in load and carry. Load more efficiently, as you watch the material flow into the bucket through rear observation windows. Loads equally well on paved and unpaved yards
Machines built tough and ready to run in rugged applications

Trusted advisors to help you find and maximize your equipment

Wide inventory of rental equipment that lets you try before you buy

Full service and support to ensure performance and longevity
YOU MIGHT ALSO BE INTERESTED IN