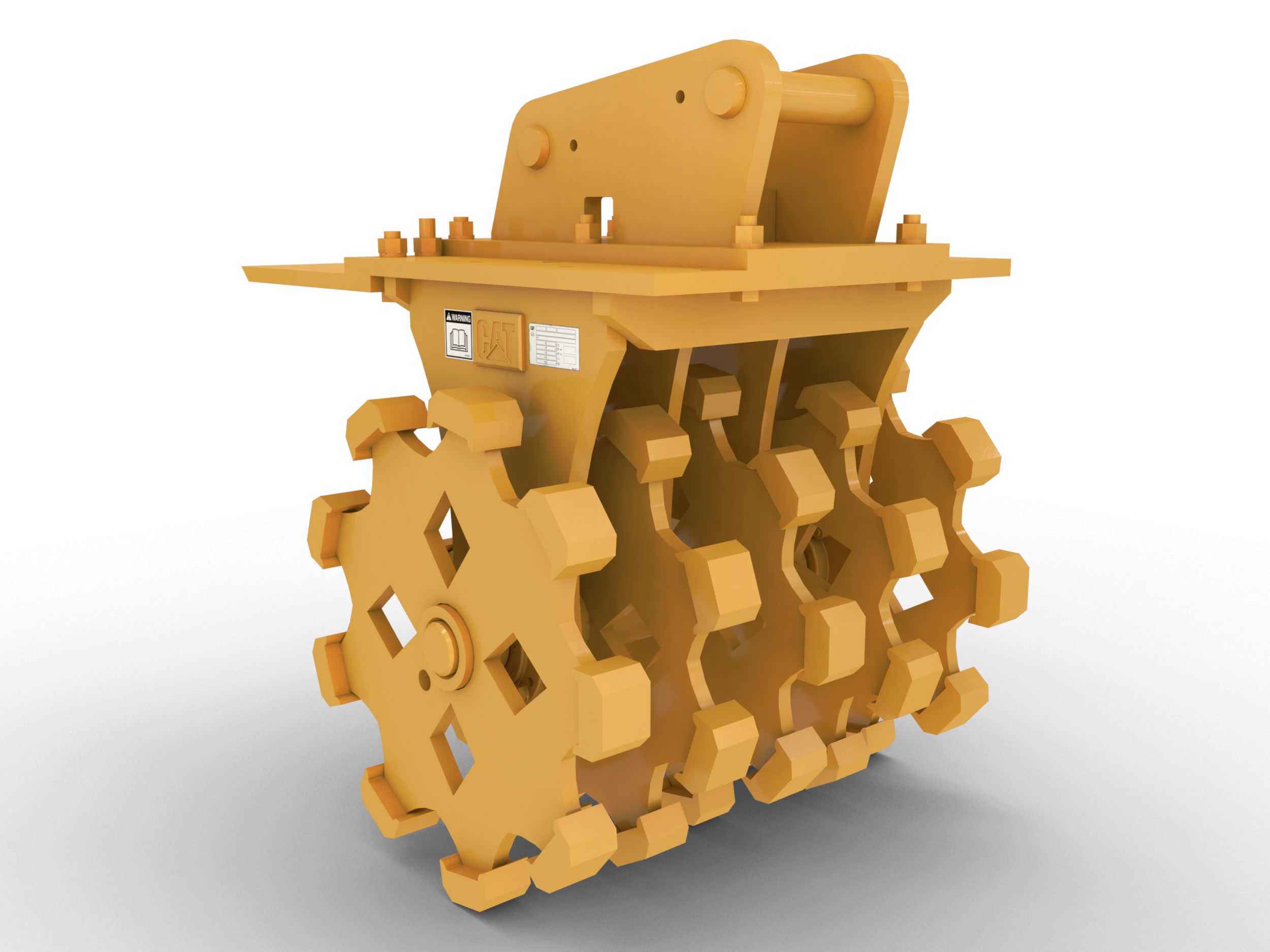 Compaction Wheels
915 mm (36 in) 50 ton pin on Compaction Wheel
Machine Class
93 HP
50 - 55
SPECIFICATIONS
Caterpillar provides an inexpensive, rugged compaction wheel for trench compaction and general construction.
Detailed Equipment Specifications
Compaction Width

36 in

915 mm

Number of Wheels

93.0 in

93.0 mm

4

Machine Class

93.0 in

93.0 mm

50 - 55

Number of Pads

93.0 in

93.0 mm

48

Overall Length

58 in

1,473 mm

Overall Height

69 in

1,757 mm

Overall Width

35 in

889 mm

Interface Type

93.0 in

93.0 mm

pin on
Tamper Feet
Fixed tamper feet provide solid, even compaction in a wide range of soils.
Open Rim
Open rim lets the compactor penetrate deeply, compacting from the bottom up.
Backfill Blade
Included backfill blade lets you pull in fill soil, smooth the surfaces, without needing toc change tools
Tapered Roller Bearings
Bearings roll smoothly, even under full machine load.
Simple Operation
Compaction wheel needs no hydraulics, and is fully compatible with the pin grabber coupler. Simple to connect, simple to use.
Machines built tough and ready to run in rugged applications

Trusted advisors to help you find and maximize your equipment

Wide inventory of rental equipment that lets you try before you buy

Full service and support to ensure performance and longevity
YOU MIGHT ALSO BE INTERESTED IN