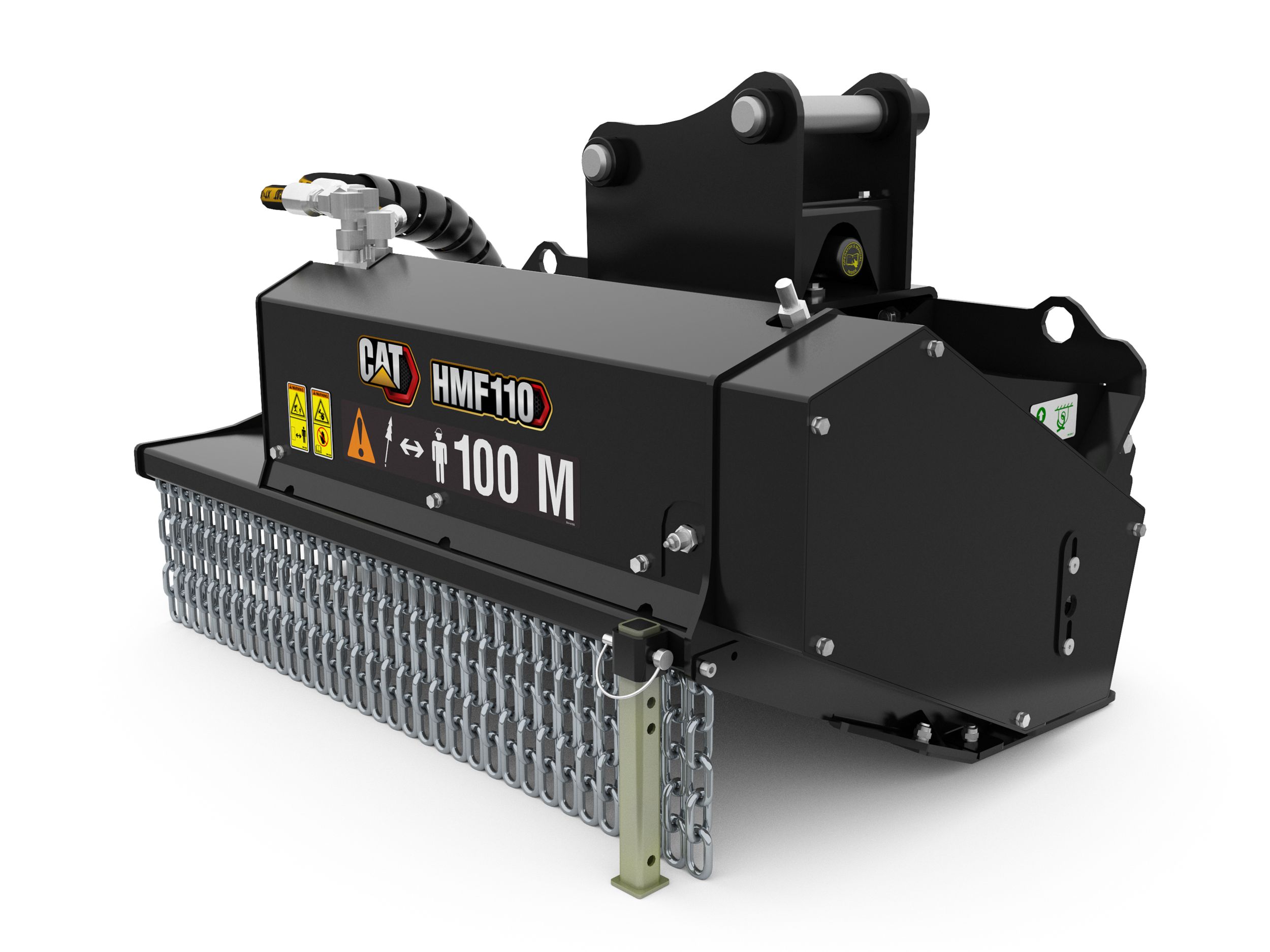 Flail Mowers
HMF110 Flail Mower
Required Hydraulics
93 HP
Standard Flow
SPECIFICATIONS
Cat® Flail Mowers for Mini Excavators are designed for high-performance cutting and mulching of vegetation and undergrowth from overgrown and forested terrain. Flail Mowers are ideal for environmental maintenance applications, such as mowing along ditches, fence rows and retention ponds and cleaning up high banks and slopes.
Detailed Equipment Specifications
Working Width

39.4 in

1,000 mm

Required Hydraulics

93.0 in

93.0 mm

Standard Flow

Overall Width

46.6 in

1,184 mm

Optimal Hydraulic Flow

93.0 in

93.0 mm

50-80 L/min (13-21 gpm)

Maximum Cutting Diameter

93.0 in

93.0 mm

50-75 mm (2-3 in)

Swinging Teeth per Drum

93.0 in

93.0 mm

16

Overall Height

29.2 in

741 mm

Drive Method

93.0 in

93.0 mm

V-Belt Drive

Motor

93.0 in

93.0 mm

Axial Piston

Optimal Hydraulic Pressure

93.0 in

93.0 mm

150-250 bar (2175-3626 psi)

Drum Speed

93.0 in

93.0 mm

2540-2620 RPM
Application
Flail Mowers are used for high performance cutting of vegetation, saplings and undergrowth from overgrown agricultural areas, retention ponds and forested terrain.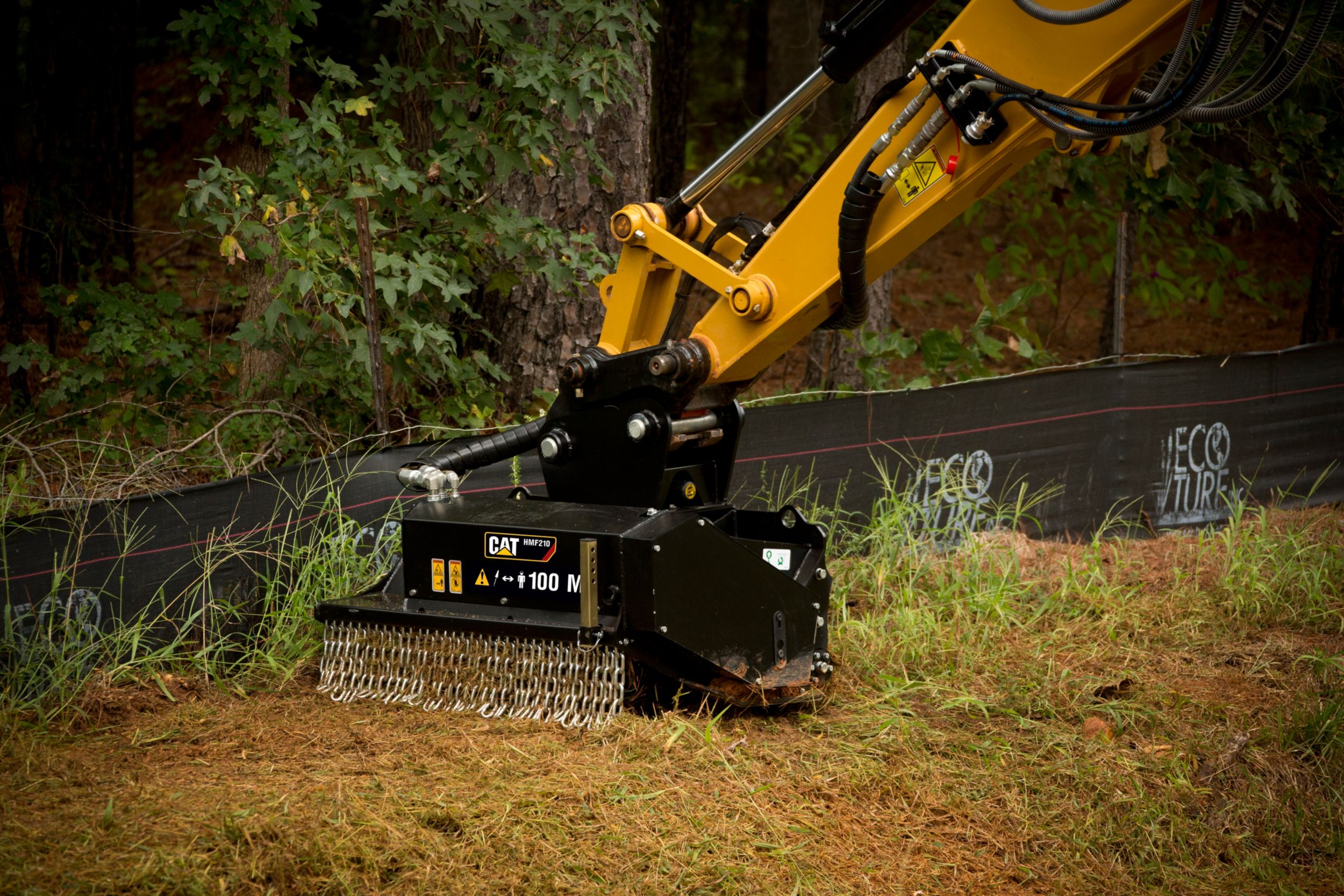 Piston Motor
Piston motor is used to improve operational efficiency of tool and flow is matched to ideal machine condition.
Balanced Drum
Mulching drum is weighted for maximum mulching performance and smooth operation. Staggered tooth design allows for only one tooth to contact material at all times for efficient cutting performance.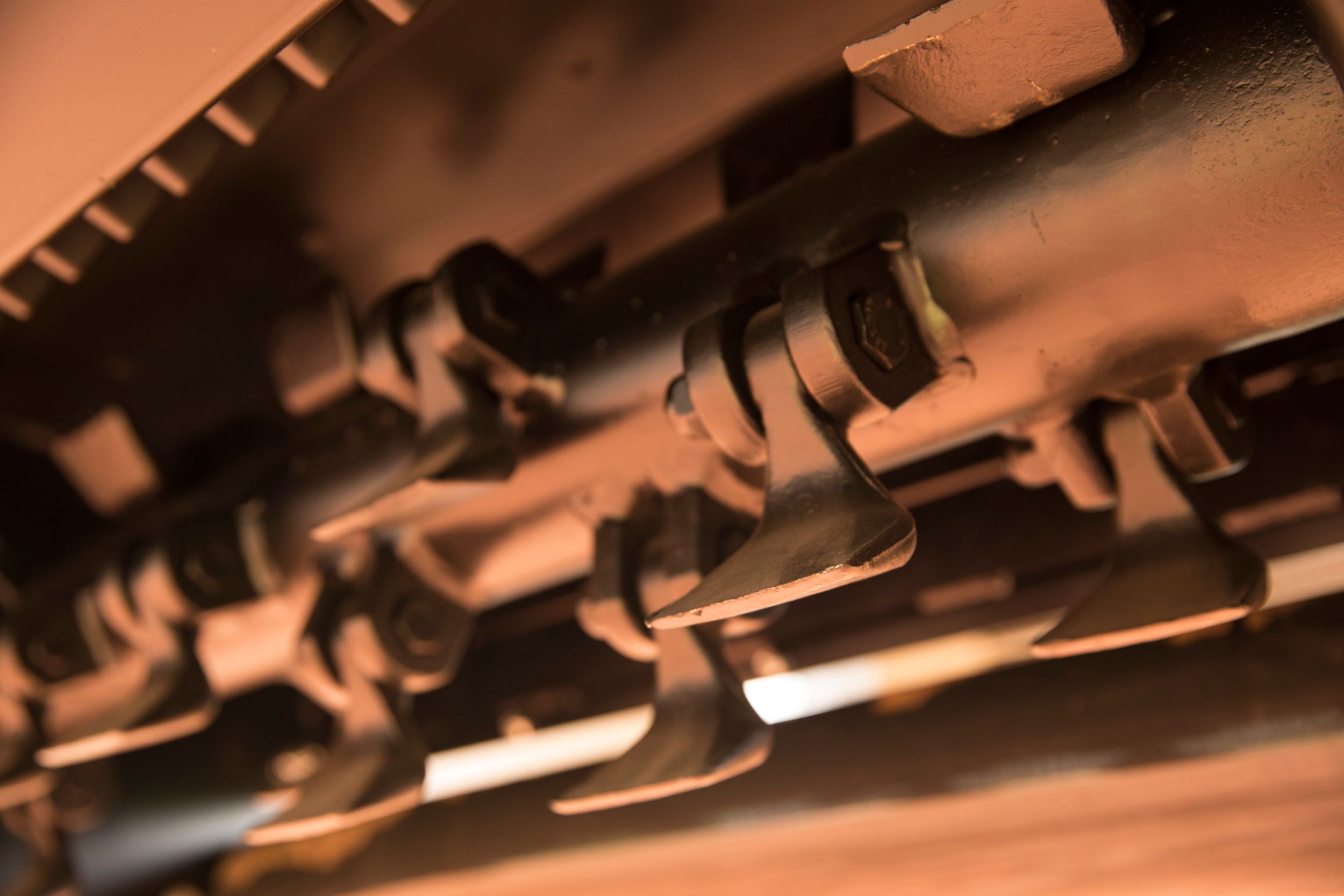 Cat® XTC Hydraulic Hoses
Quick disconnect hydraulic lines allow for easy tool swapping. Case drain line improves motor life and protects internal motor components.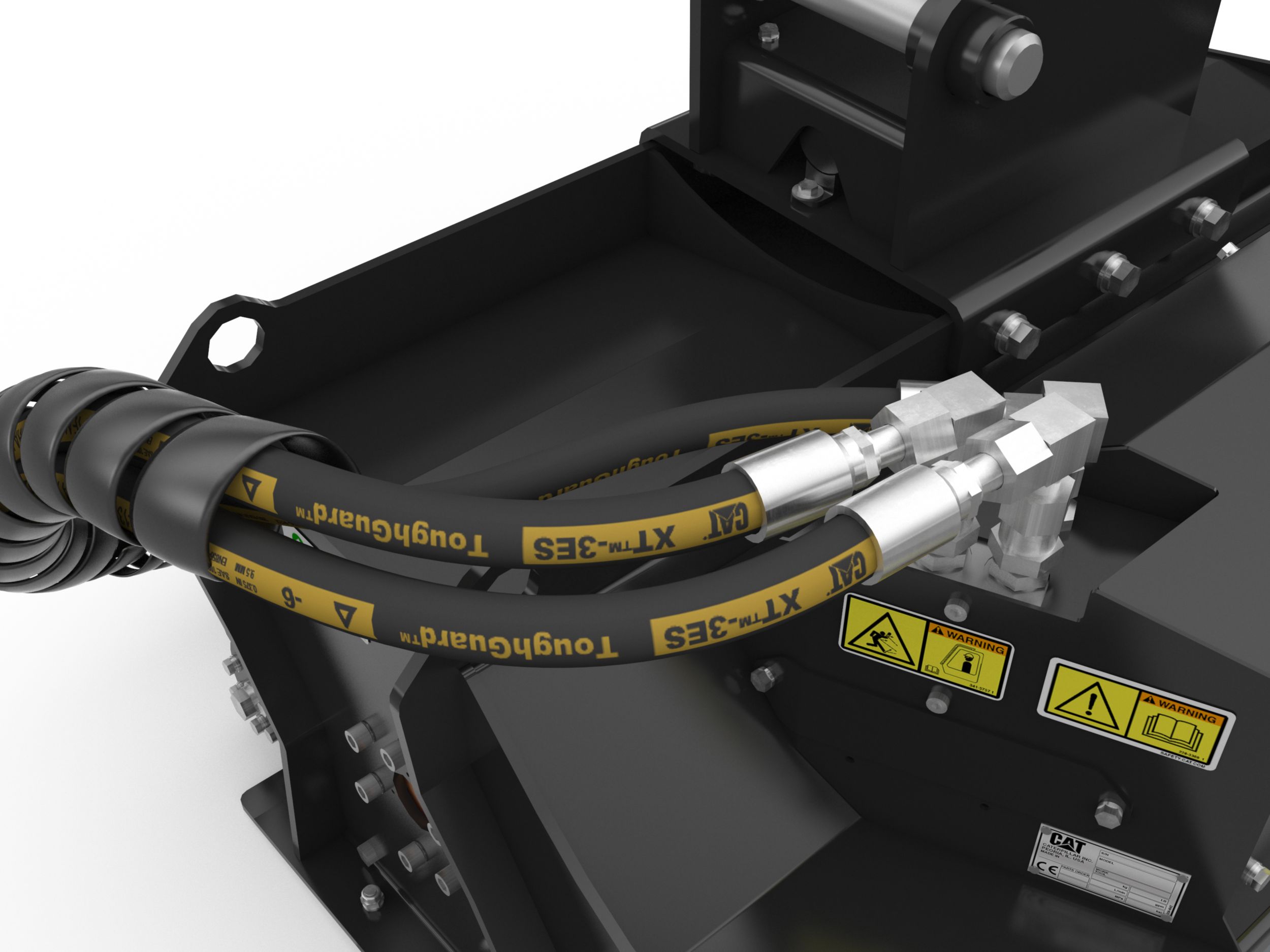 Integrated Rear Roller
Integrated real roller keeps swinging teeth out of the dirt as it rolls flat with the ground, preventing excess wear and extending tooth life.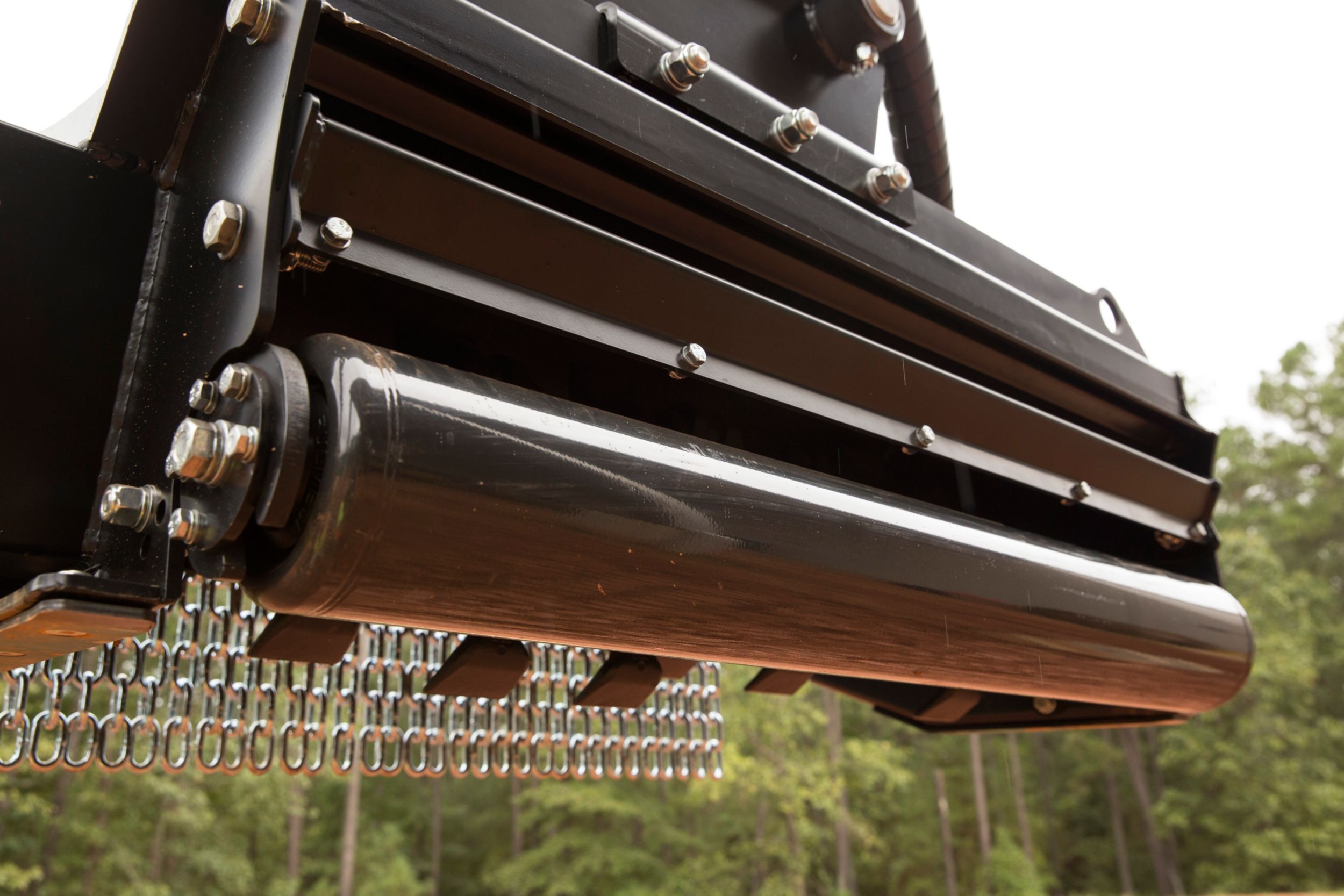 Bolt-On Replaceable Skid Shoes
Bolt-On replaceable skid shoes are reinforced and built to last, yet easily replaceable as needed.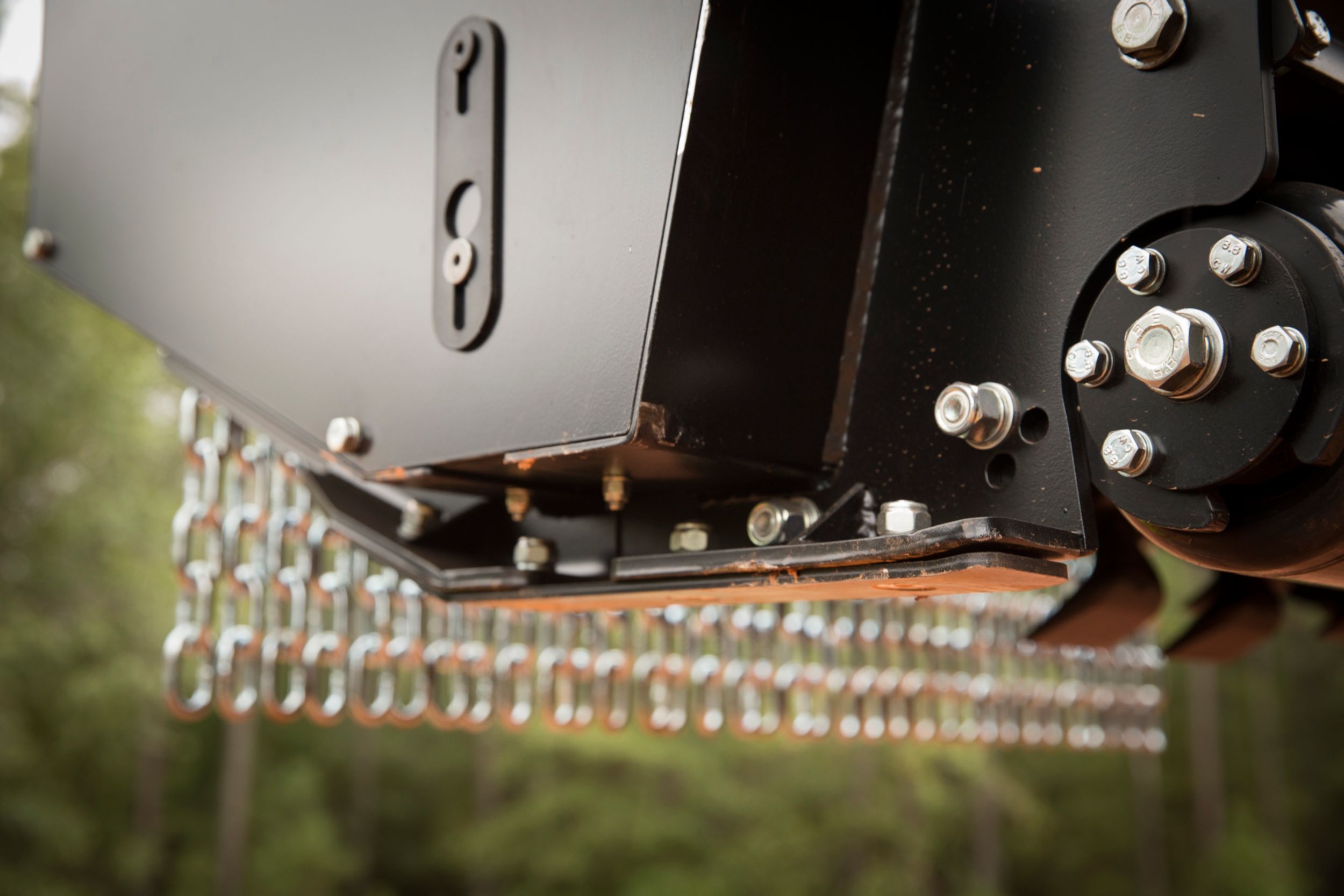 Integrated Stand
Integrated stand eases access for attachment and removal. Allows mower to sit flat for storage.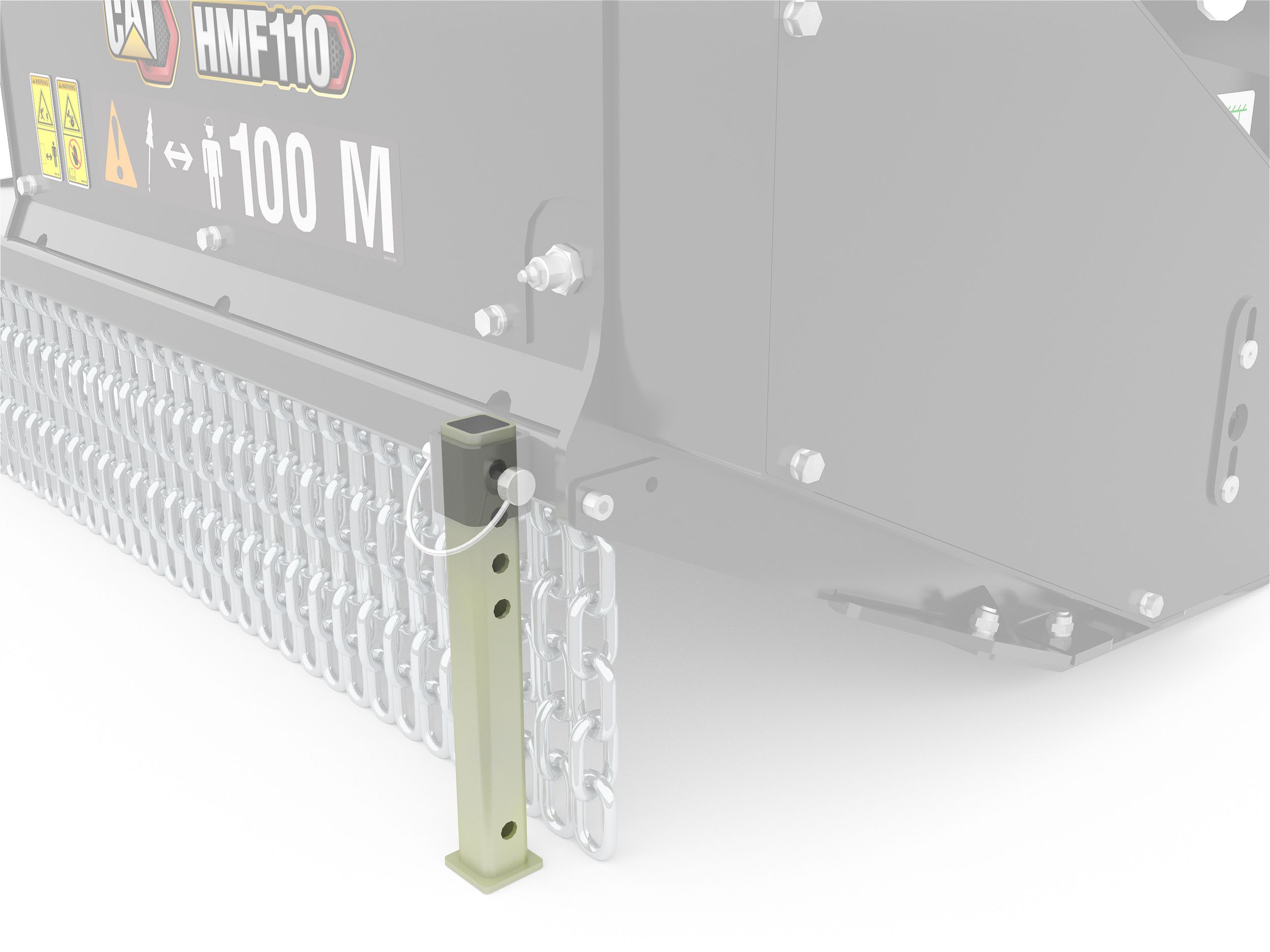 Front Chain Guard
Front chain guard limits material thrown from tool and helps protect swinging teeth and drum.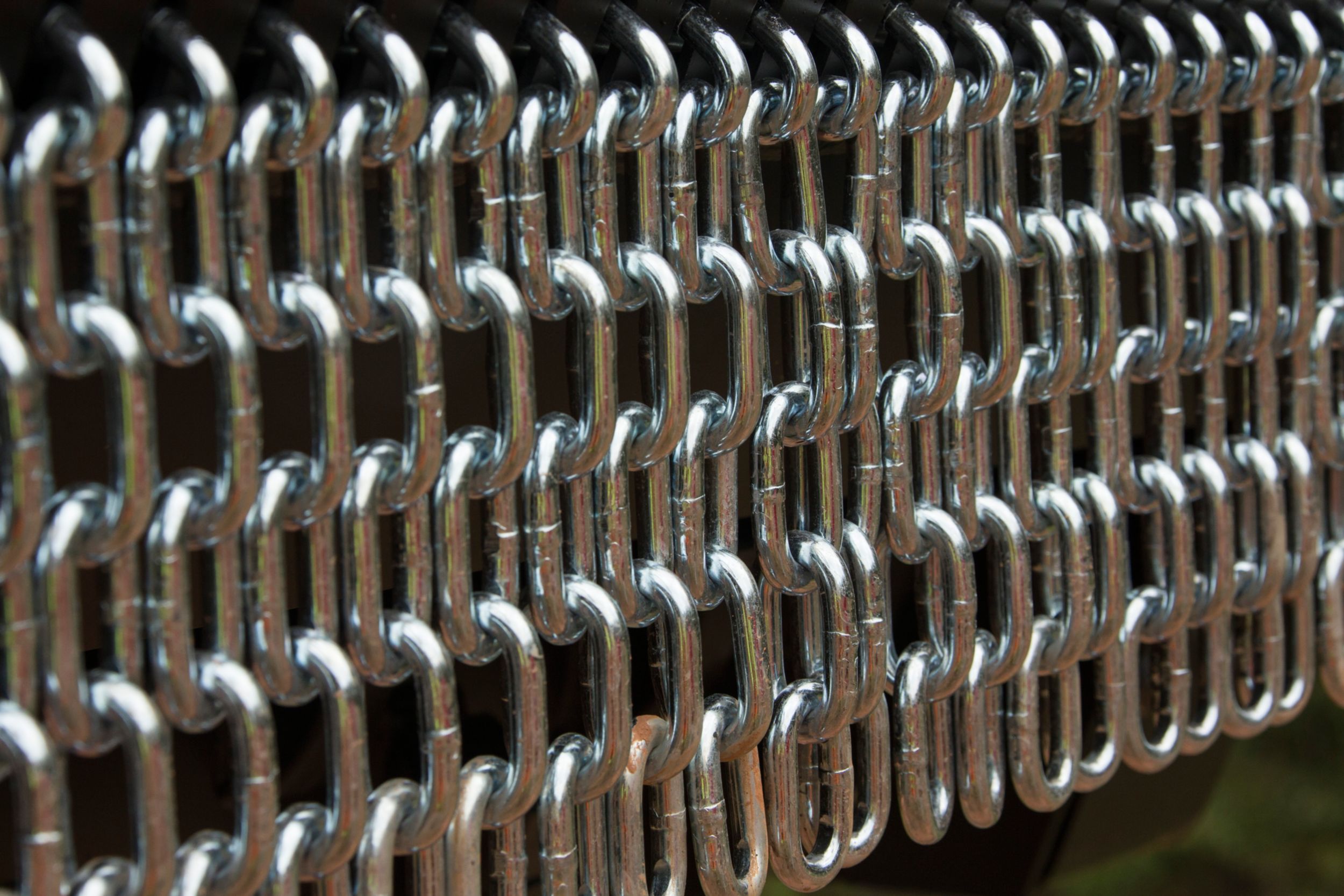 Tool Mounted Operation and Maintenance Manual Holder
Tool mounted and sealed from the elements, this holder includes all of the operation manuals and maintenance guides required for proper operation of the work tool.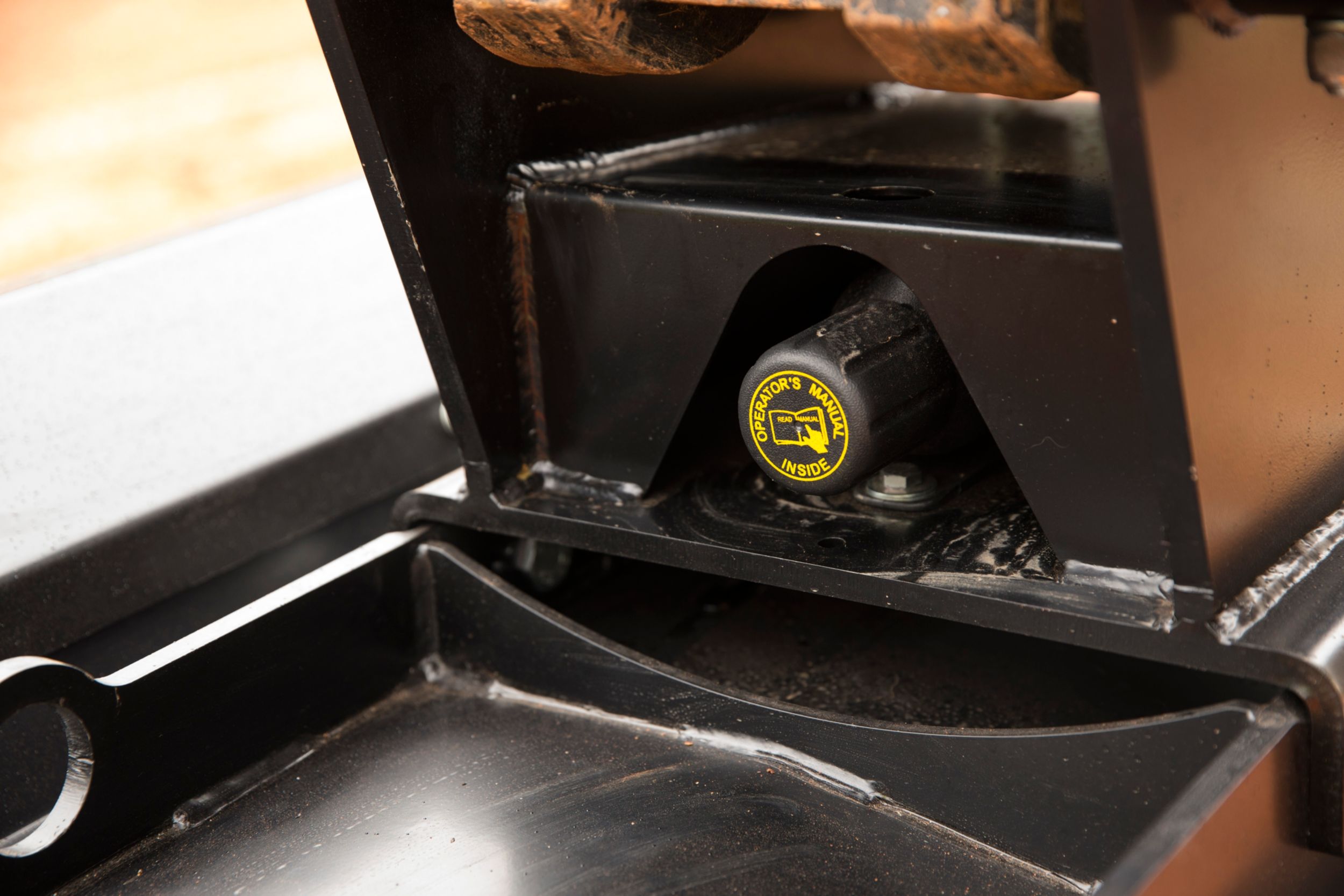 Machines built tough and ready to run in rugged applications

Trusted advisors to help you find and maximize your equipment

Wide inventory of rental equipment that lets you try before you buy

Full service and support to ensure performance and longevity
YOU MIGHT ALSO BE INTERESTED IN