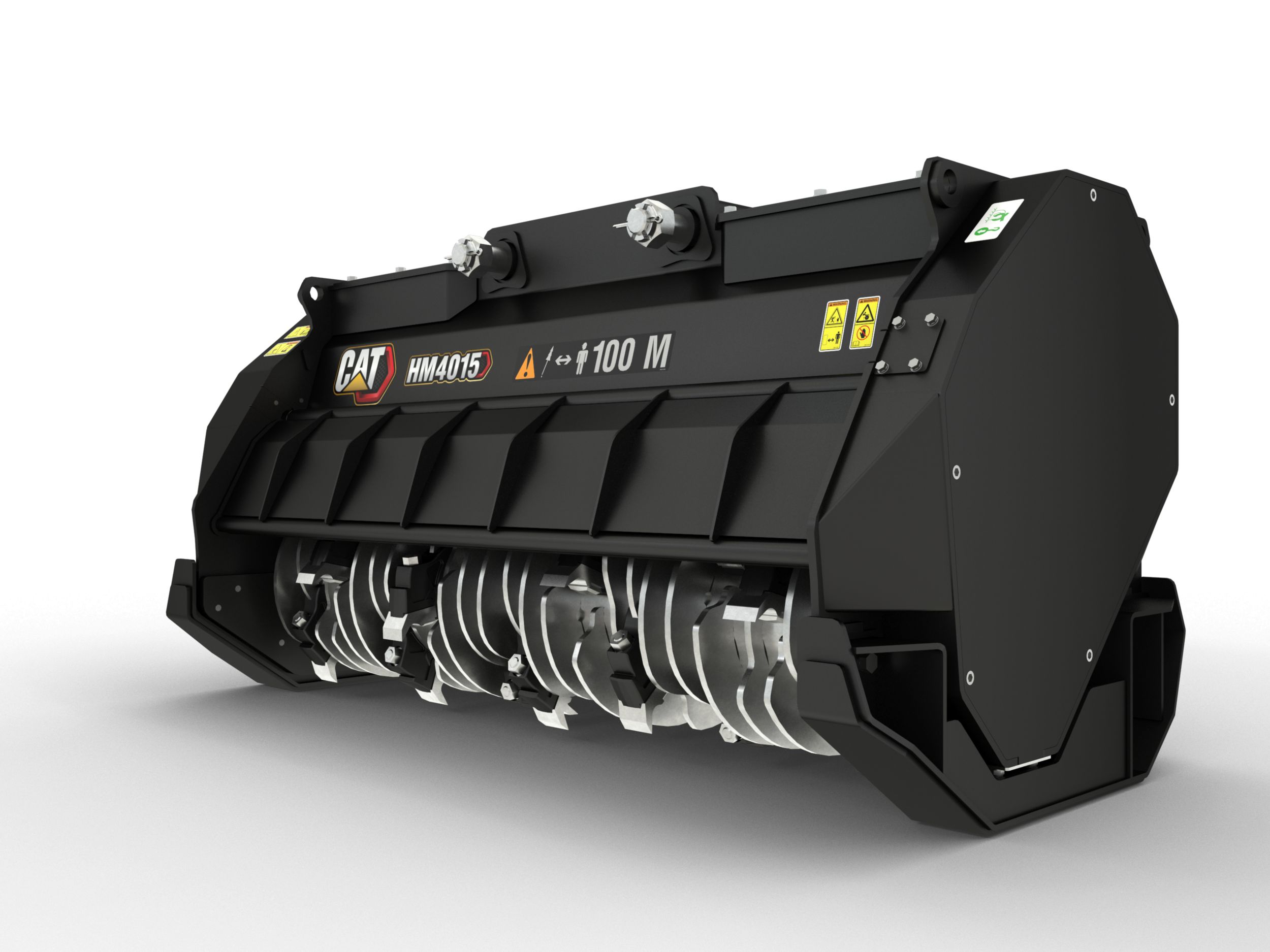 Mulchers
HM4015 Bite Limiter Forestry Mulcher
Motor
93 HP
Variable Torque Hydraulic Piston Motor
Drive Method
93 HP
Poly Chain Belt
SPECIFICATIONS
Cat® forestry mulchers have industry-leading features to ensure you are getting the best productivity from a mulcher for tracked and wheeled excavators, all while keeping your work environment and equipment safe.

Detailed Equipment Specifications
Motor

93.0 in

93.0 mm

Variable Torque Hydraulic Piston Motor

Overall Width

74 in

1,871 mm

Drive Method

93.0 in

93.0 mm

Poly Chain Belt

Working Width

62.5 in

1,587 mm

Maximum Cutting Diameter

12 in

305 mm

Overall Height

1,640 in

26 mm

Fixed Teeth per Drum

93.0 in

93.0 mm

26

Optimal Hydraulic Flow

93.0 in

93.0 mm

151-201 L/min (40-53 gpm)

Optimal Hydraulic Pressure

93.0 in

93.0 mm

207-345 bar (3000-5000 psi)

Drum Speed

93.0 in

93.0 mm

2300-2500 rpm
Reliable Performance
Cut trees up to 152 mm (6 in) in diameter with the HM2615 and up to 305 mm (12 in) with the HM4015. Two rotor types: Standard – rotor with teeth only Bite limiter – rotor with teeth separated by ribs to help prevent rotor stalling and creates finer shredded materials Variable torque hydraulic piston motor shifts between high speed, low torque and low speed, high torque to give you speed when you need it and power when it counts. Brackets allow the mulchers to be mounted on different excavators. HM2615 – 11-16 ton tracked excavators, 13-17 ton wheeled excavators HM4015 – 16-26 ton tracked excavators, 18-22 ton wheeled excavators The staggered tooth design reduces stalling and jamming Mulcher teeth options vary by application and preference on final material size: Standard: Most commonly used option. Fairly fine final product used where there is minimal rock present and durability is needed. Rock Crushing: Larger final product, but can work in applications where rocks are present. Bite Limiter: Very fine final product due to aggressive edge of the blade with the limiters and counter knives. Use where rocks are minimal and there are large amounts of standing timber. Hardened Counter Blades reduce finished material size and increase the rate of composting.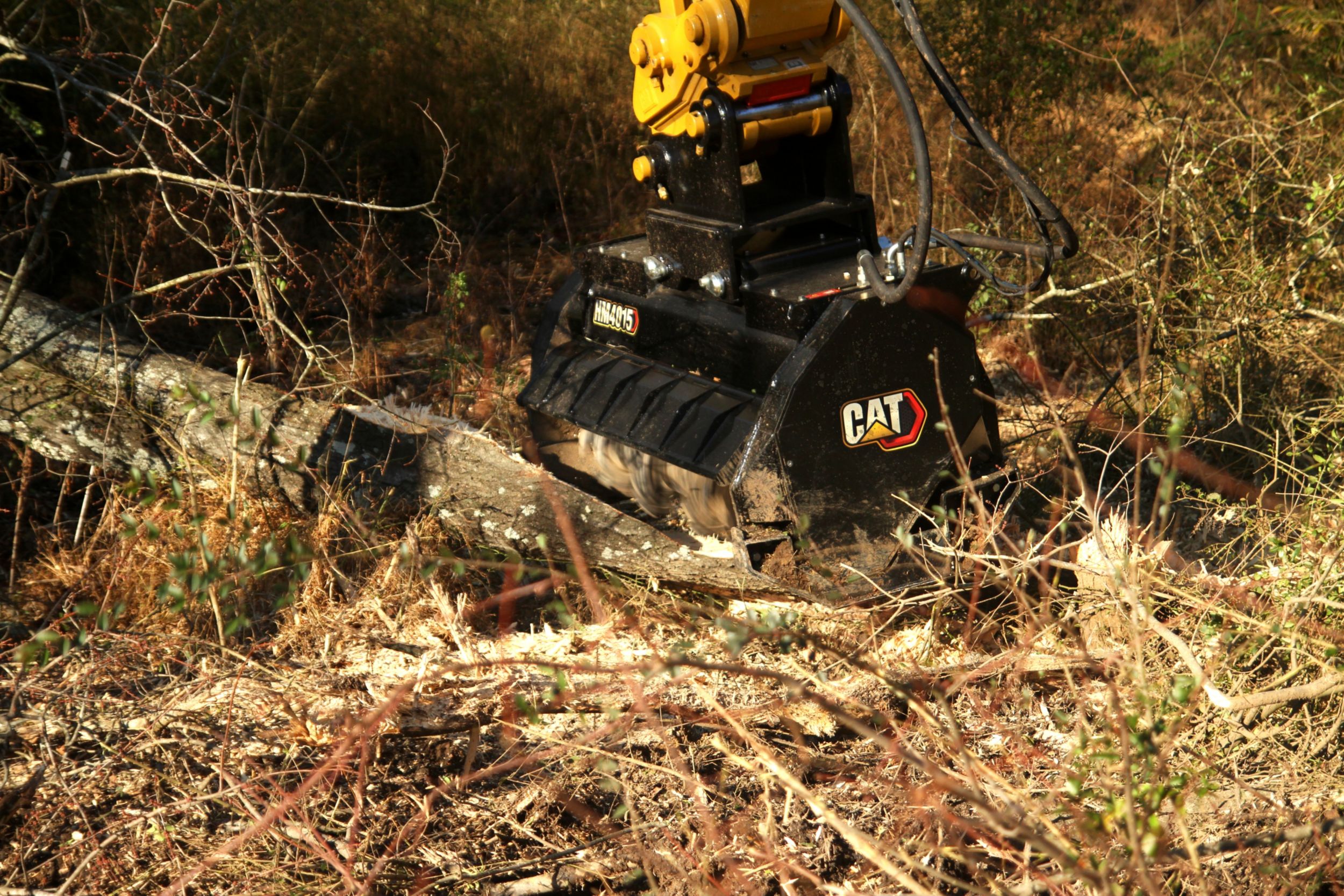 Easy Maintenance
Access internal components quickly and easily with bolt-on service panels. Poly Chain Belt driven transmission eliminates slippage on startup, reducing maintenance costs. The motor is integrated into the frame to protect it from dust, damage, and impact from falling debris. Ensure service panel security with access bolts recessed into the panel, protecting them from debris. Get back to work faster with field-replaceable wear parts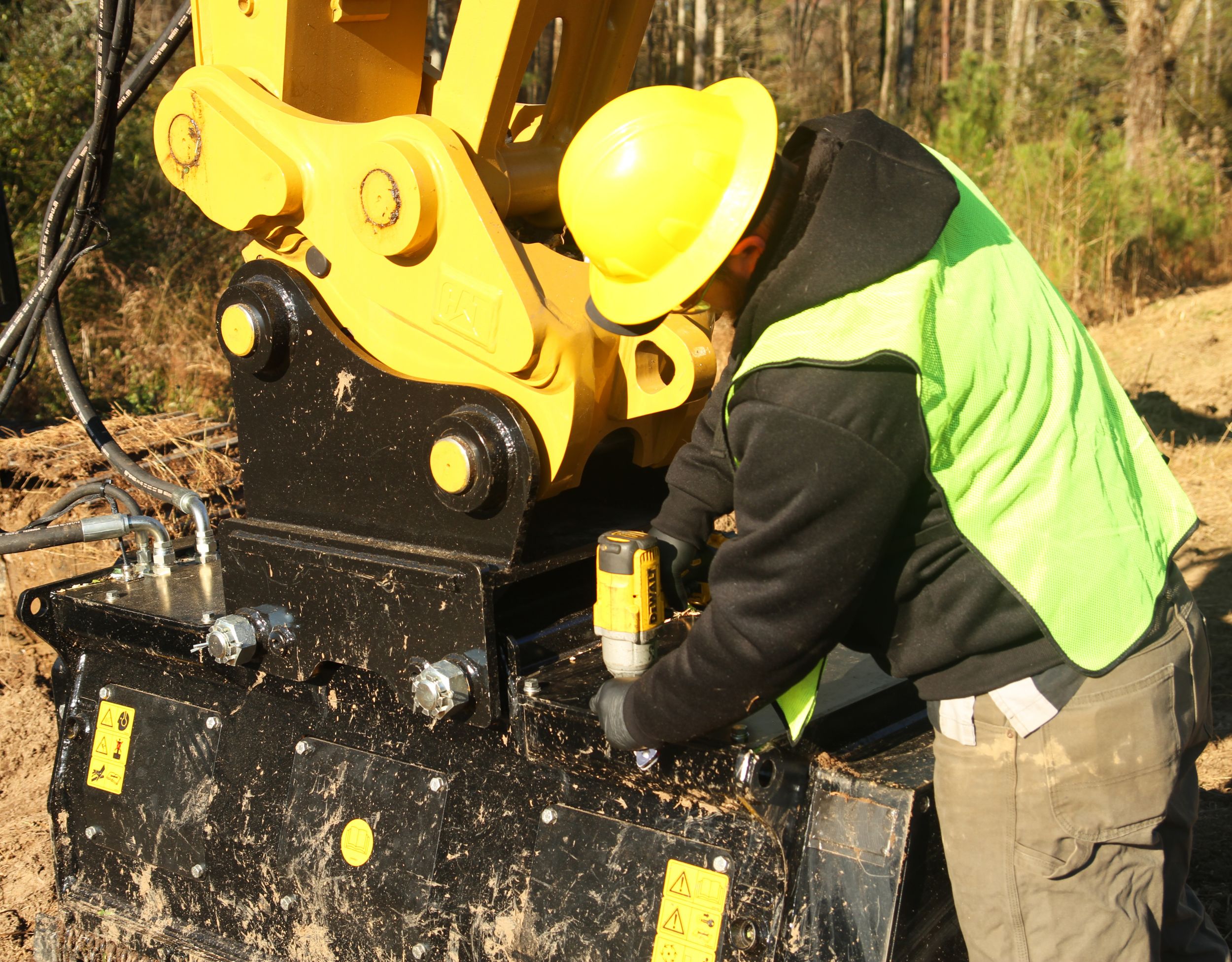 Prioritized Safety
Hydraulic Mulching door keeps the work environment and equipment safe by dispersing materials according to your application and surroundings. The mulching door operation is controlled by electric diverter valve or medium pressure hydraulic kits from the cab. Door closed – right of way clearing, near powerlines and pipelines, and roadside maintenance. Door open – vegetation management, jobsite clearing, forest wood fuel removal, and firebreaks. Flow control valve protects the motor from excessive flow Ground level primary grease points keep you safe while performing daily maintenance Bolt-on, replaceable skids keep the mulcher from going into the ground or into materials expediting wear or causing damage.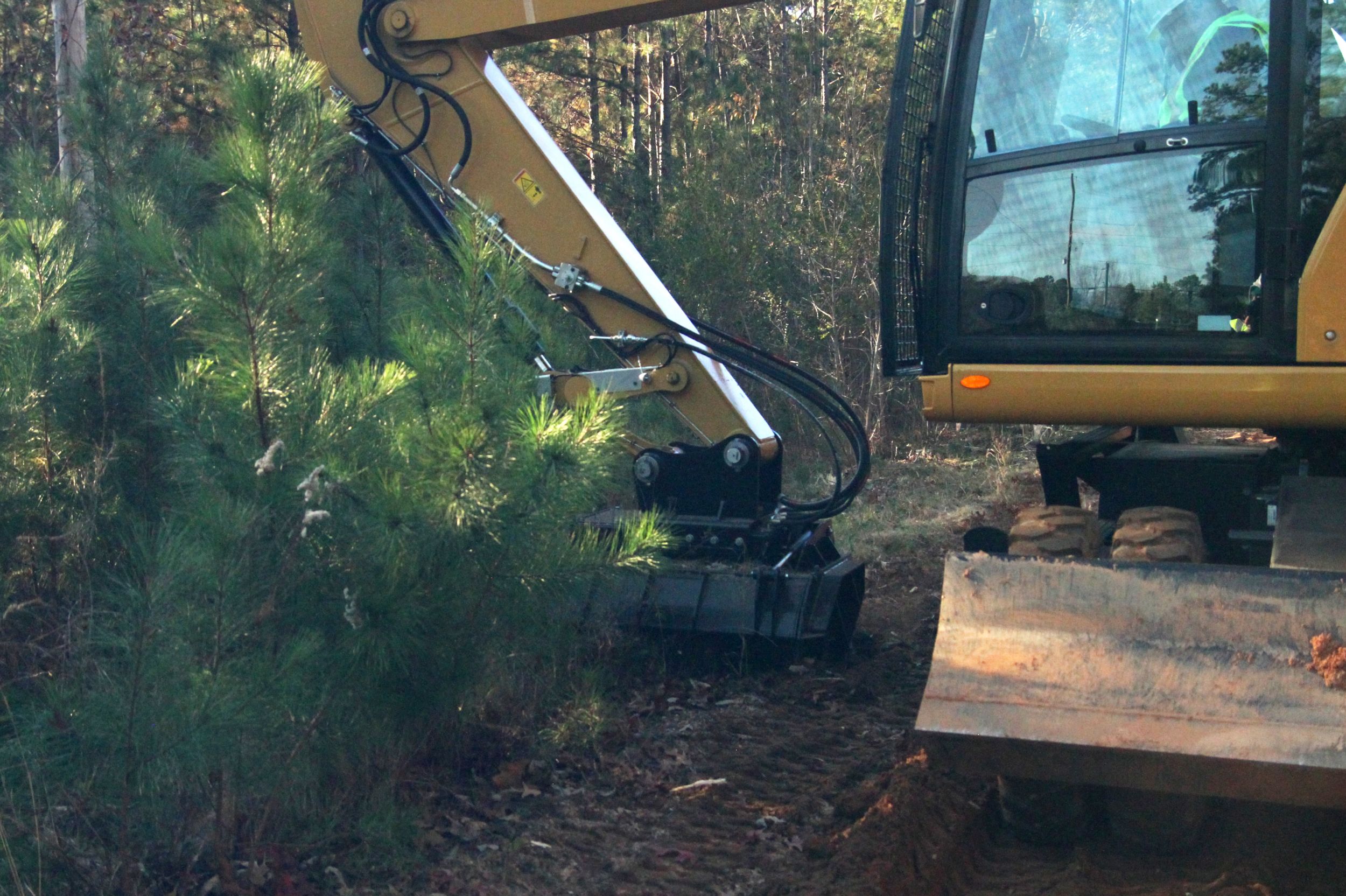 Boost Efficiency and Productivity with Integrated Technologies
Never waste time looking for your attachments again. Cat PL161 Attachment Locator is available on most attachments. Track your entire fleet of attachments and machines from one source. Attachments with asset tracking can be viewed within VisionLink® alongside Product Link™ subscribed equipment. Keep your assets secure. Attachments with an asset tracker send an alert if they leave an easy-to-setup site boundary.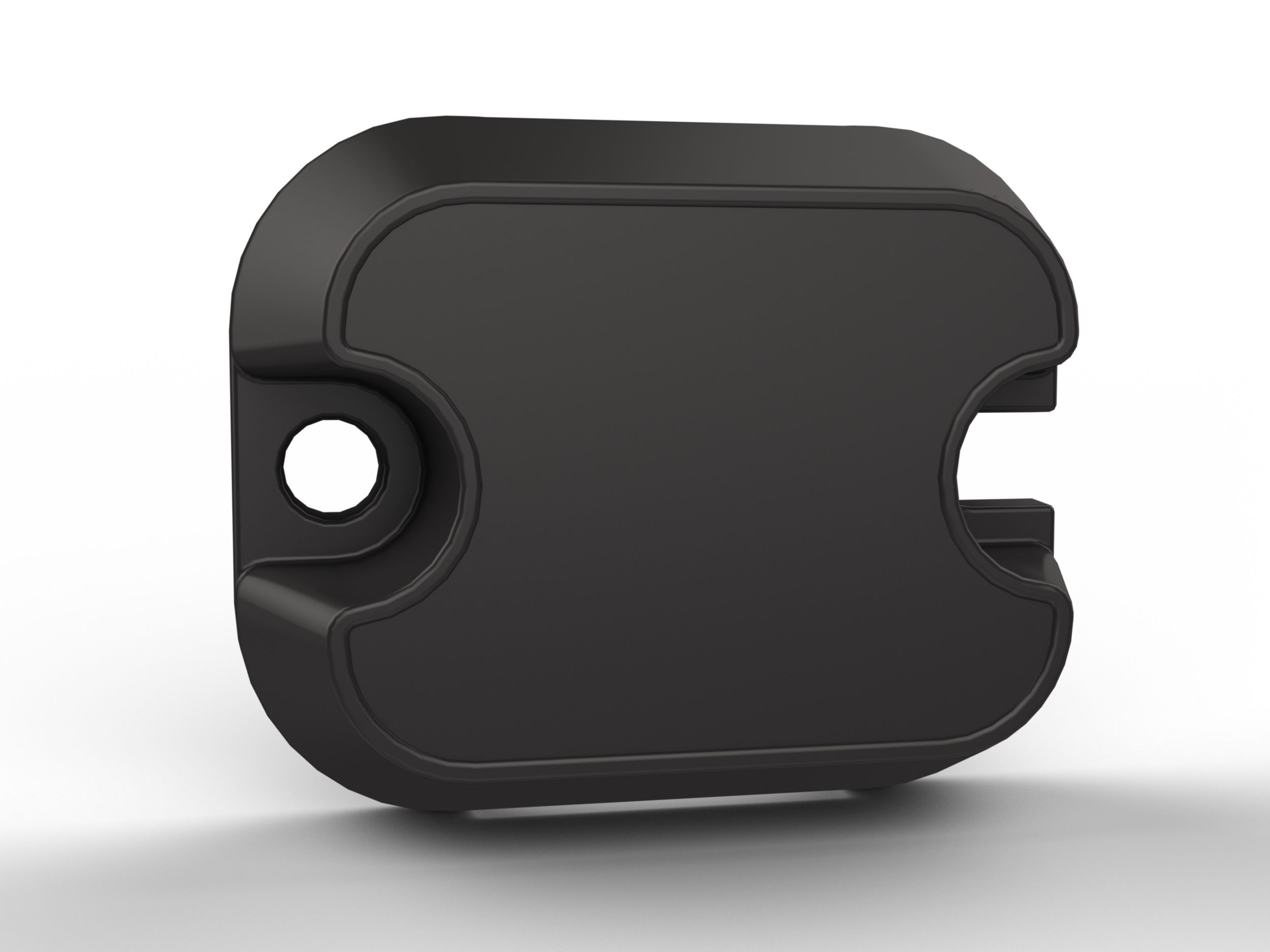 Machines built tough and ready to run in rugged applications

Trusted advisors to help you find and maximize your equipment

Wide inventory of rental equipment that lets you try before you buy

Full service and support to ensure performance and longevity
YOU MIGHT ALSO BE INTERESTED IN