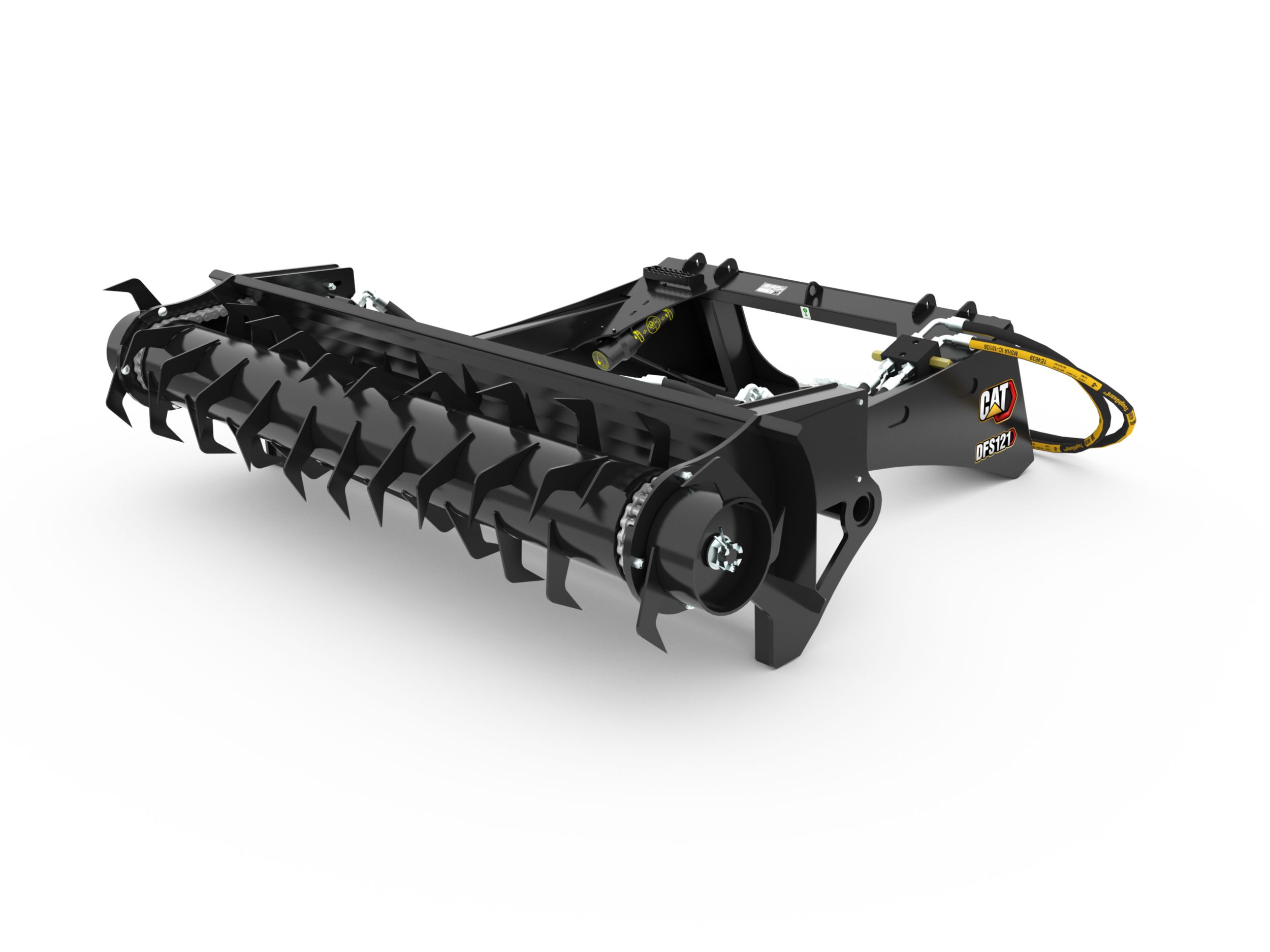 Silage Defacers
DFS121 Silage Defacer
Required Hydraulics
93 HP
Standard Flow
SPECIFICATIONS
Cat® Silage Defacers free and work loose compacted bunkers in order to transport and feed. The high tensile strength teeth pull and separate silage or haylage predictably and repeatedly. Using the defacer to rake the silage bunk limits oxygen from entering the silage and producing waste. The Silage defacer uses dual protected hydraulic motors to ensure optimal drum speed and productivity. Extended from the coupler the Silage Defacer optimizes operator visibility and reach to deface large bunkers.
Detailed Equipment Specifications
Overall Width

84.5 in

2,146 mm

Required Hydraulics

93.0 in

93.0 mm

Standard Flow

Overall Height

25.2 in

639 mm

Overall Depth

81.5 in

2,070 mm

Optimal Hydraulic Flow

93.0 in

93.0 mm

75-90 L/min (20-23 gpm)

Optimal Hydraulic Pressure

93.0 in

93.0 mm

138-230 bar (2000-3300 psi)
Application
Used to free and loosen compacted bunkers in order to transport and feed.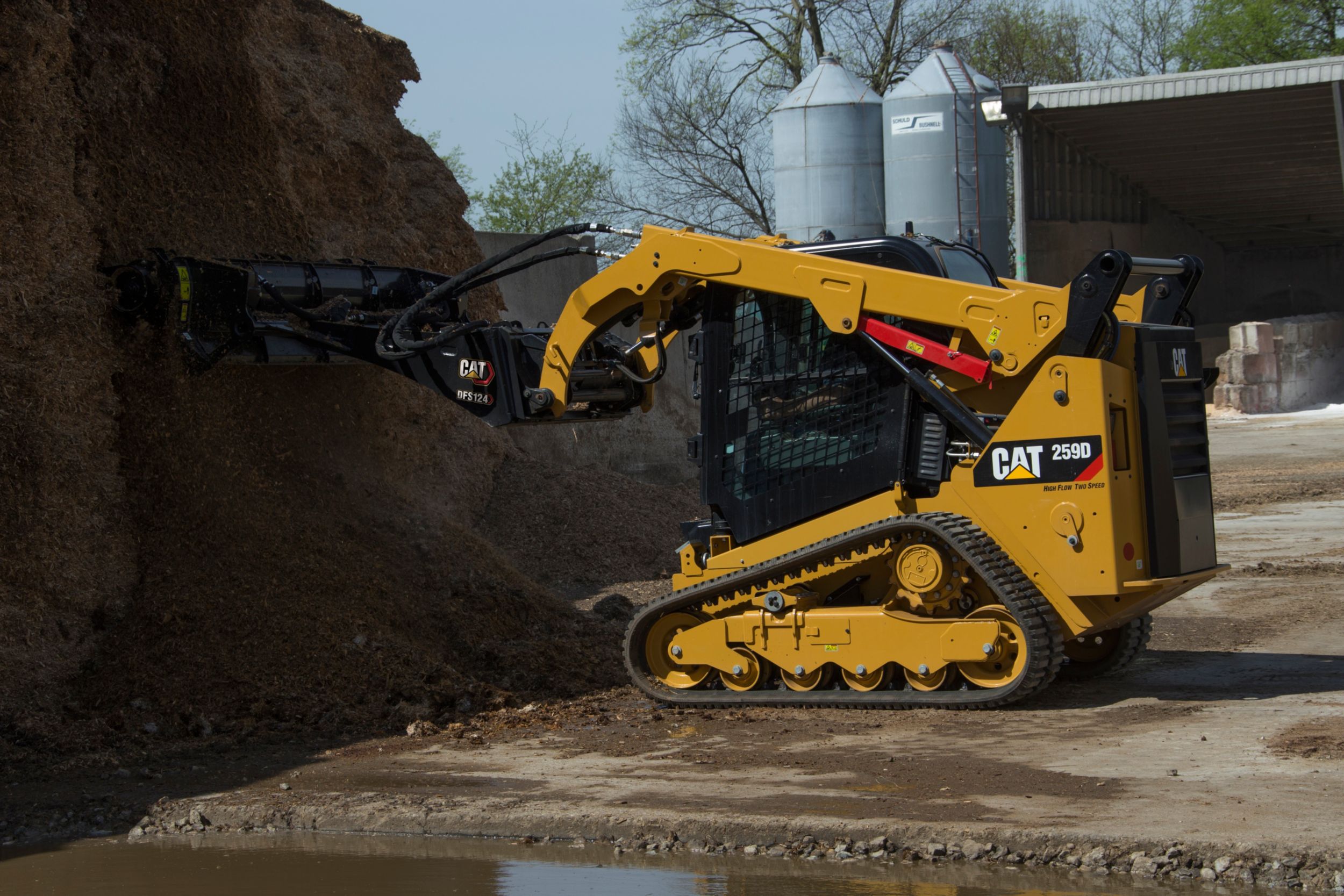 Dual Inboard Hydraulic Motors
Dual inboard mounted hydraulic drive motors ensure stall free operation and protect the hydraulic components from damage.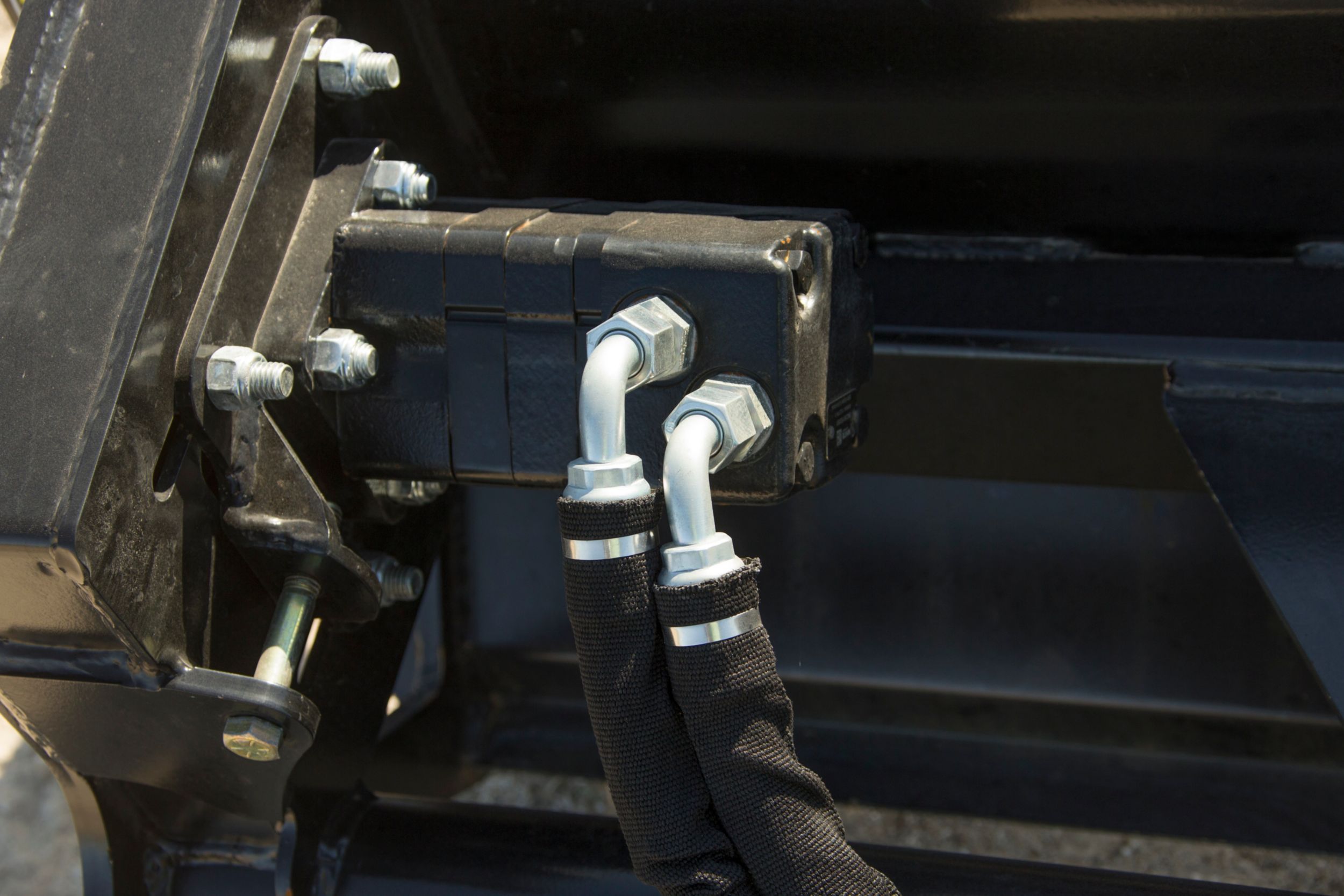 Adjustable Roller Chain
Easily adjustable heavy duty roller chain maintains adequate tension of drum.
Tensile Strength Teeth
High tensile strength teeth arranged in a helical pattern help to blend silage and are extended across the width of the defacer drum.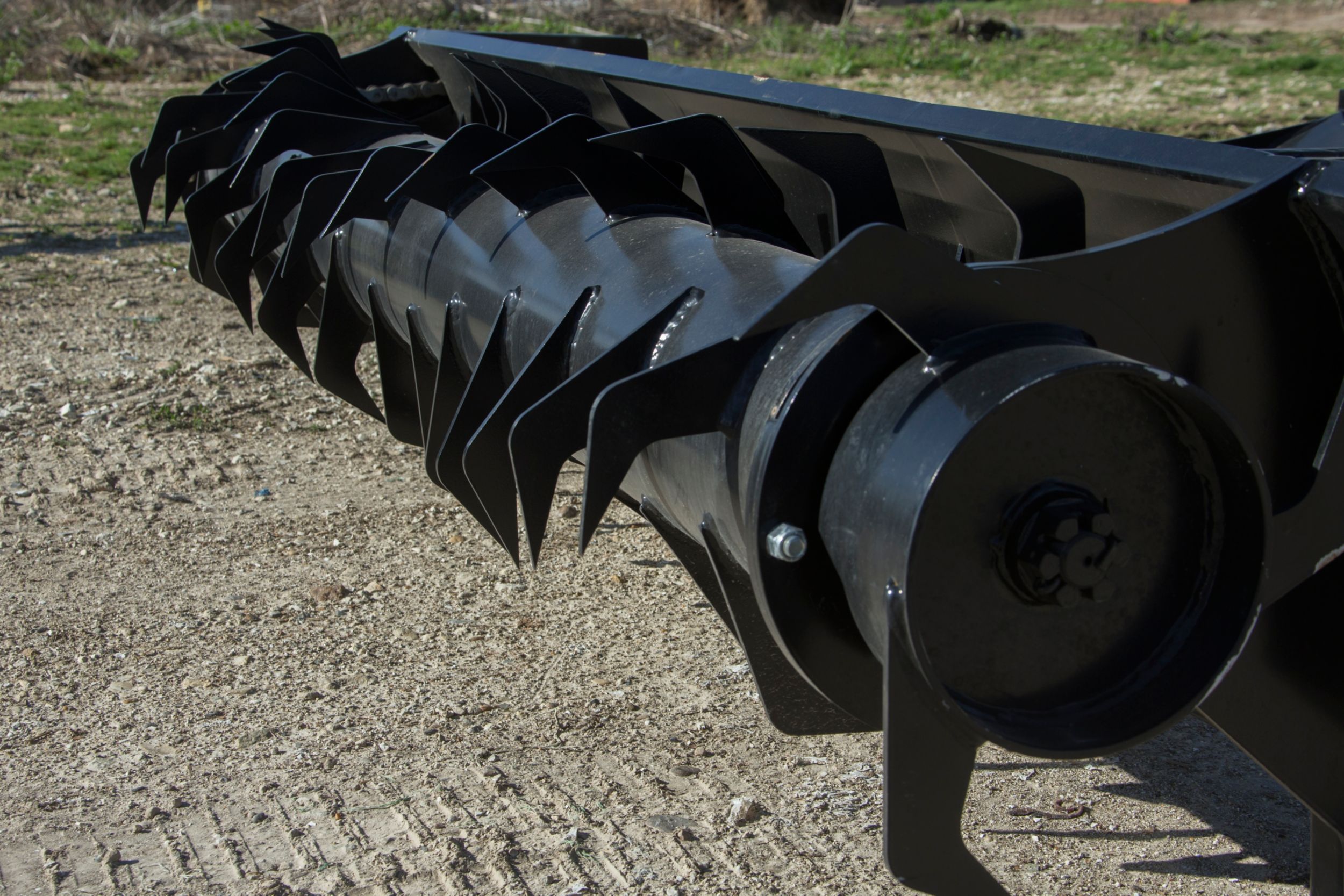 Heavy Duty Frame
Heavy duty frame with up to six and a half feet of extension to reach the top of silage bunkers.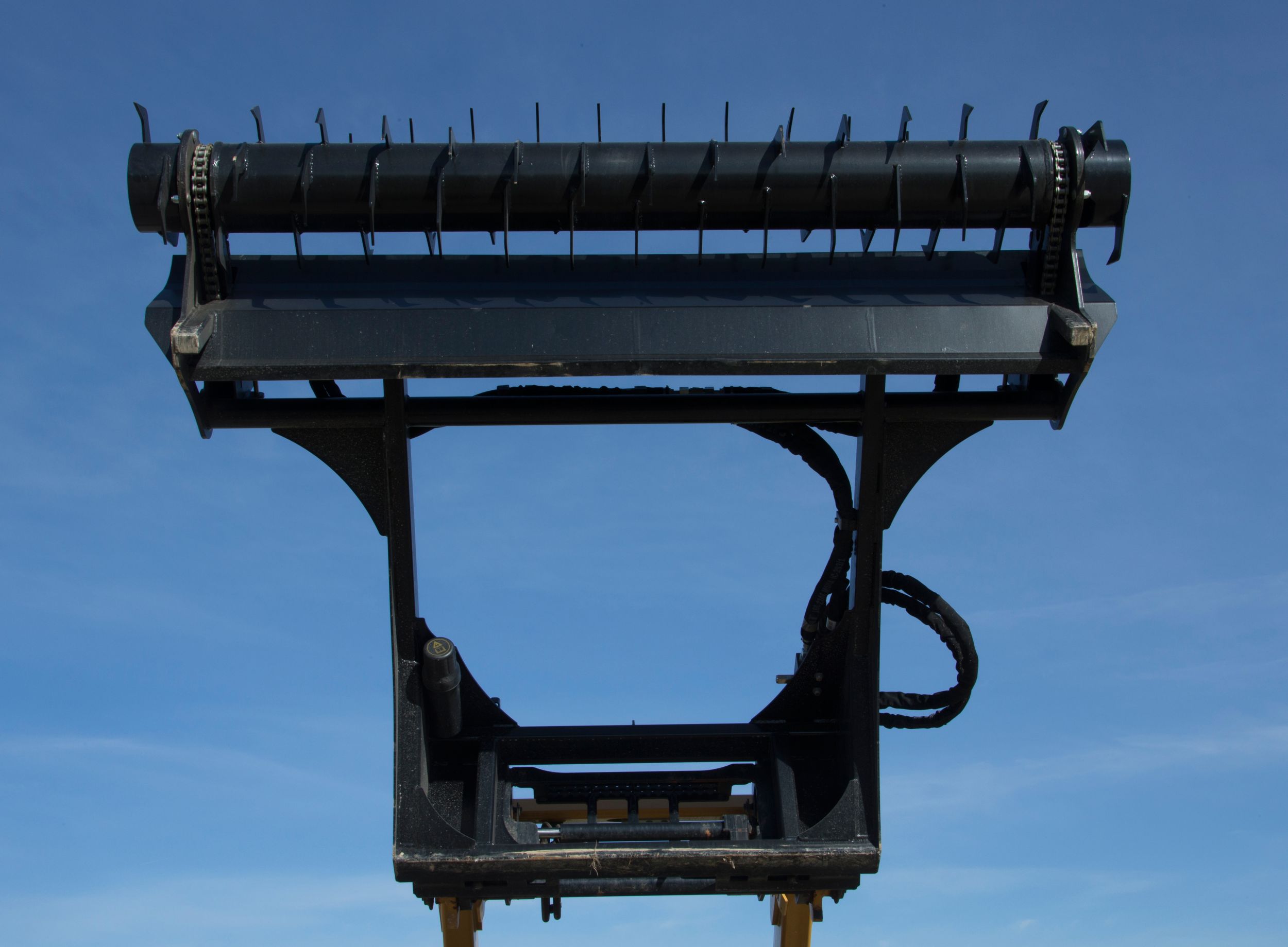 Serrated Steps
Serrated steps provide safe ingress and egress from machine cab.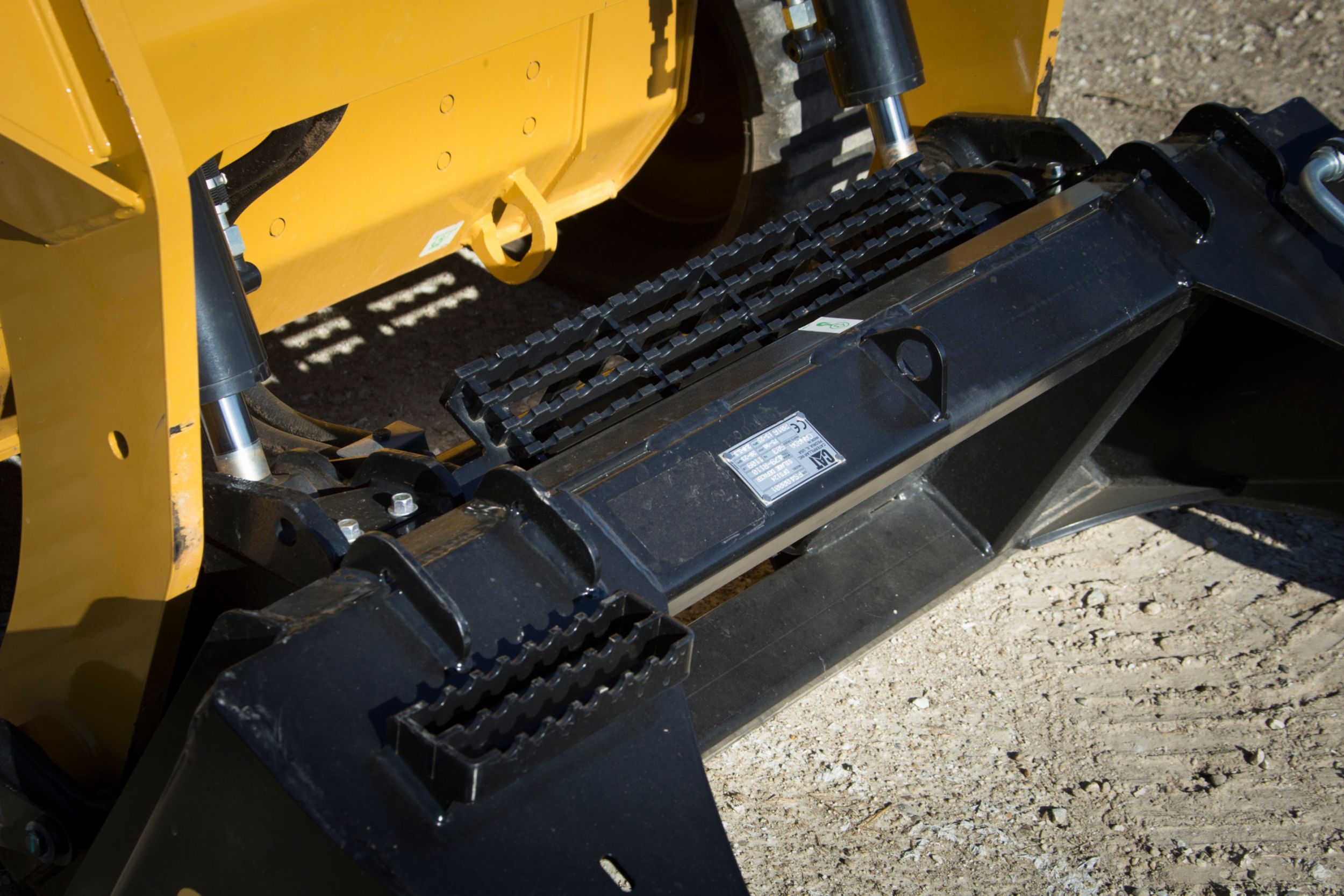 Tool Mounted Operation and Maintenance Manual Holder
Tool mounted and sealed from the elements, this holder includes all of the operation manuals and maintenance guides required for proper operation of the work tool.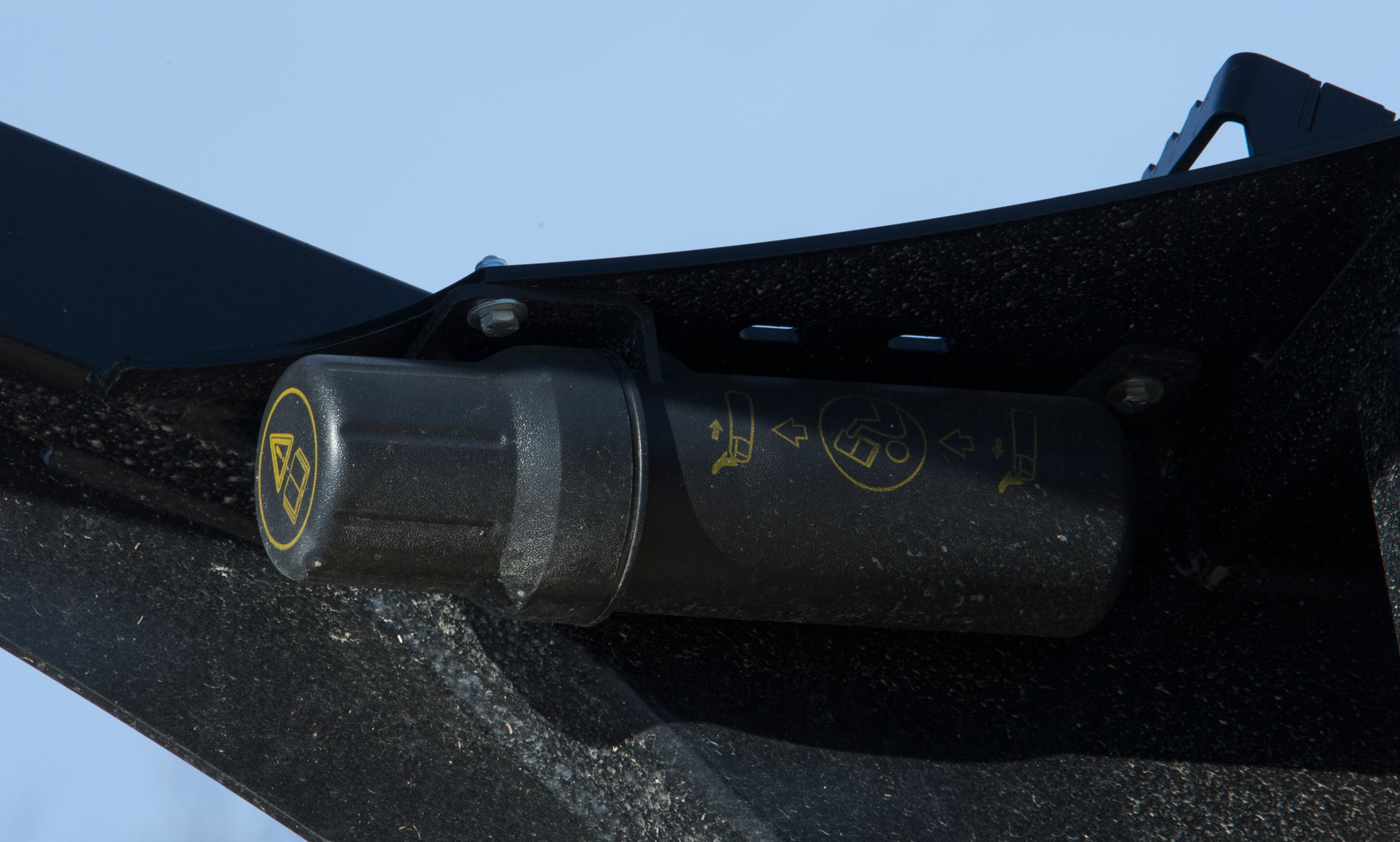 Machines built tough and ready to run in rugged applications

Trusted advisors to help you find and maximize your equipment

Wide inventory of rental equipment that lets you try before you buy

Full service and support to ensure performance and longevity
YOU MIGHT ALSO BE INTERESTED IN