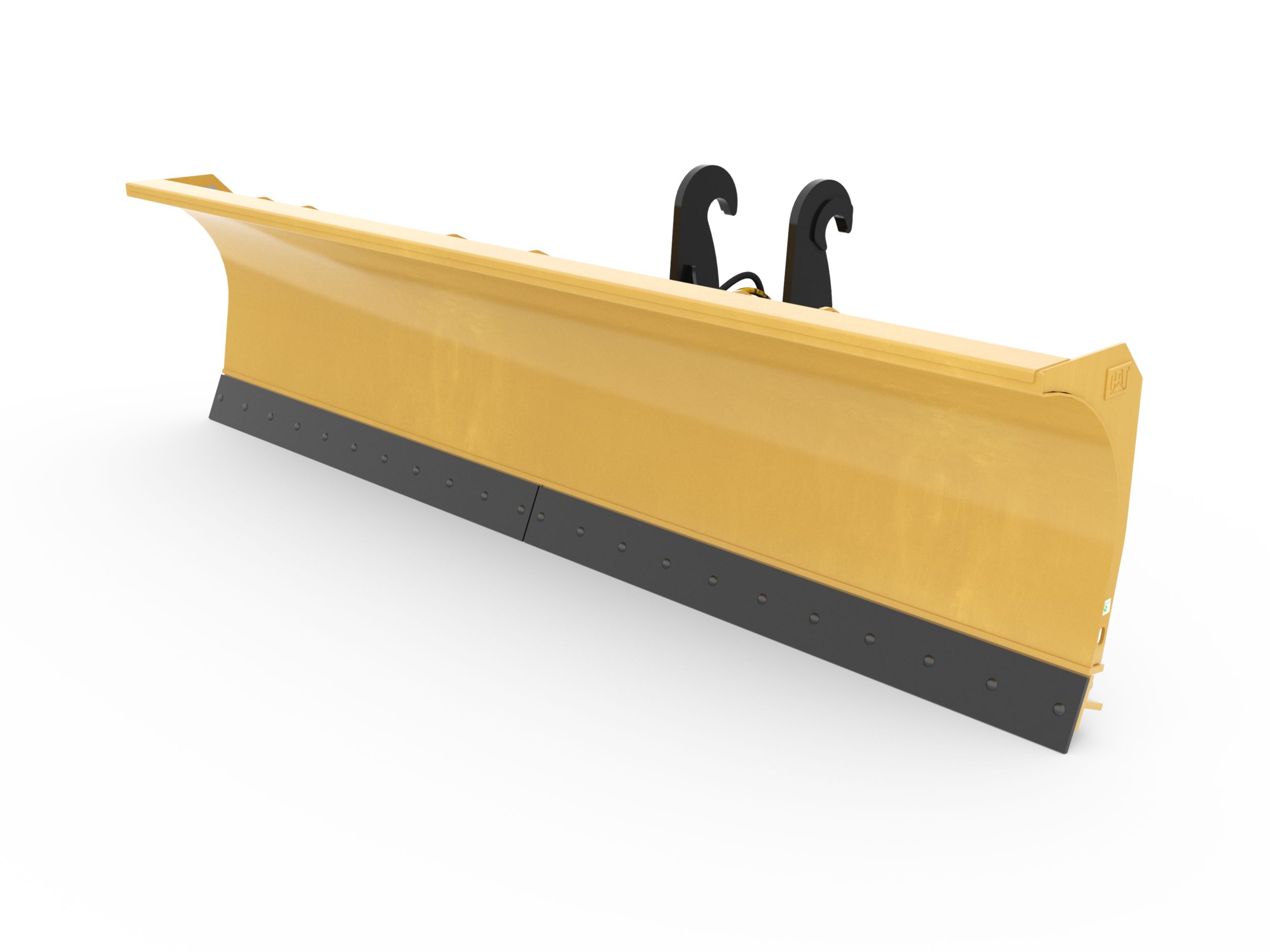 Snow Plows
4.3 m (14 ft) Snow Plow
SPECIFICATIONS
Cat® Snow Plows are designed for snow removal applications in parking lots, driveways, airport runways and storage lots. The design of the plow scrapes the surface and can angle to windrow material to one side. The trip edge system protects your machine and tool from unseen obstacles by retracting when objects such as a manhole cover or large rocks are hit.
Detailed Equipment Specifications
Angled Width

137.6 in

3,495 mm

Weight

3,604.6 lb

1,635 kg

Overall Height

41.9 in

1,065 mm

Blade Height

42.2 in

1,073 mm

Hydraulic Angling - Left/Right of Center

93.0 in

93.0 mm

±35 Degrees

Float

93.0 in

93.0 mm

±5 Degrees

Interface Type

93.0 in

93.0 mm

Fusion™ Coupler

Trip Edge Type

93.0 in

93.0 mm

Steel

Trip Edge Height

7.6 in

194 mm

Trip Edge Quantity

93.0 in

93.0 mm

2
Hydraulic Angling
Hydraulic angling up to 35 degrees to windrow snow to the designated side of the machine.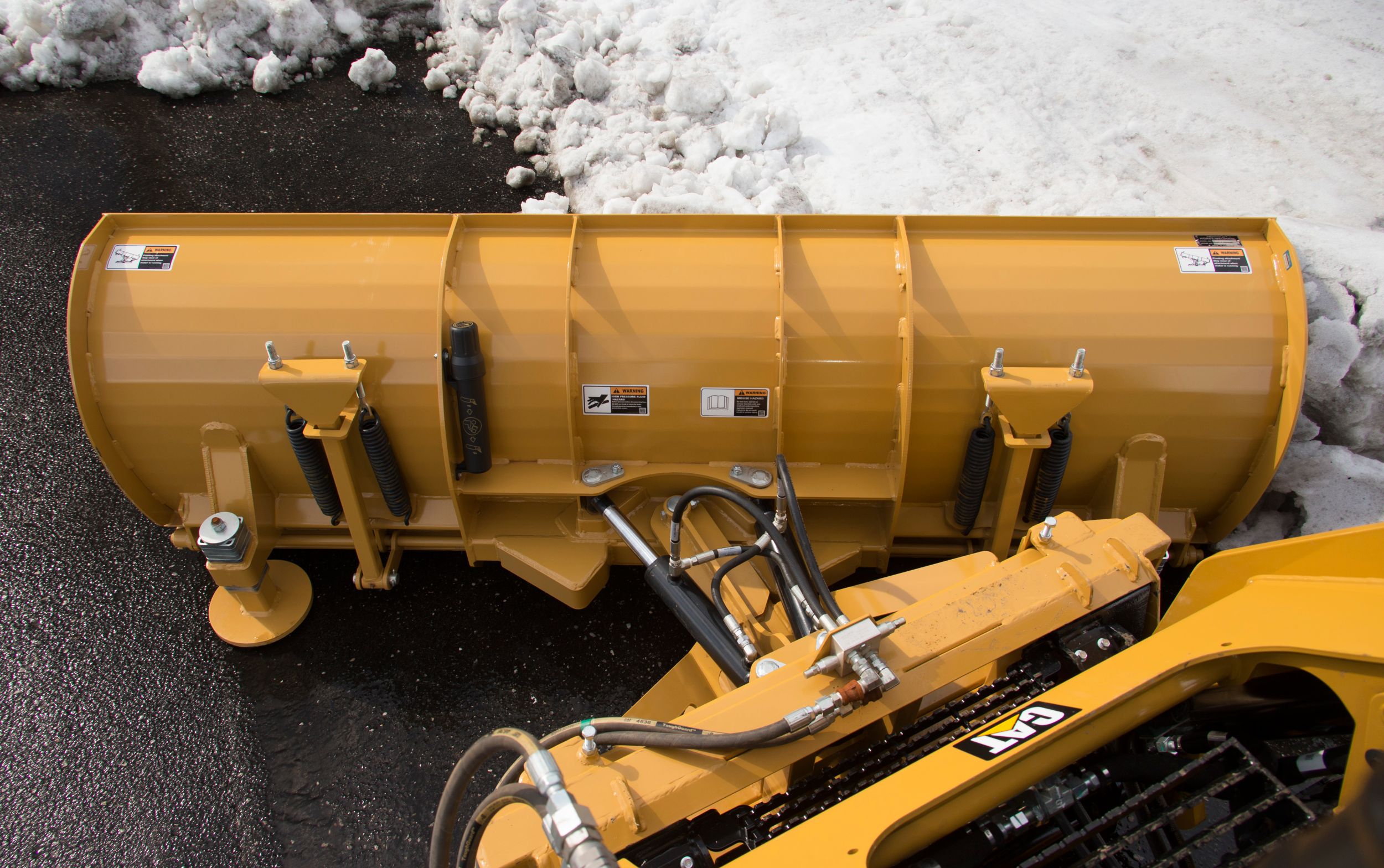 Profiled Mold Board
Profiled moldboard design rolls and folds snow, maximizing material moved by the snow plow and improving productivity by minimizing snow clinging to its surface.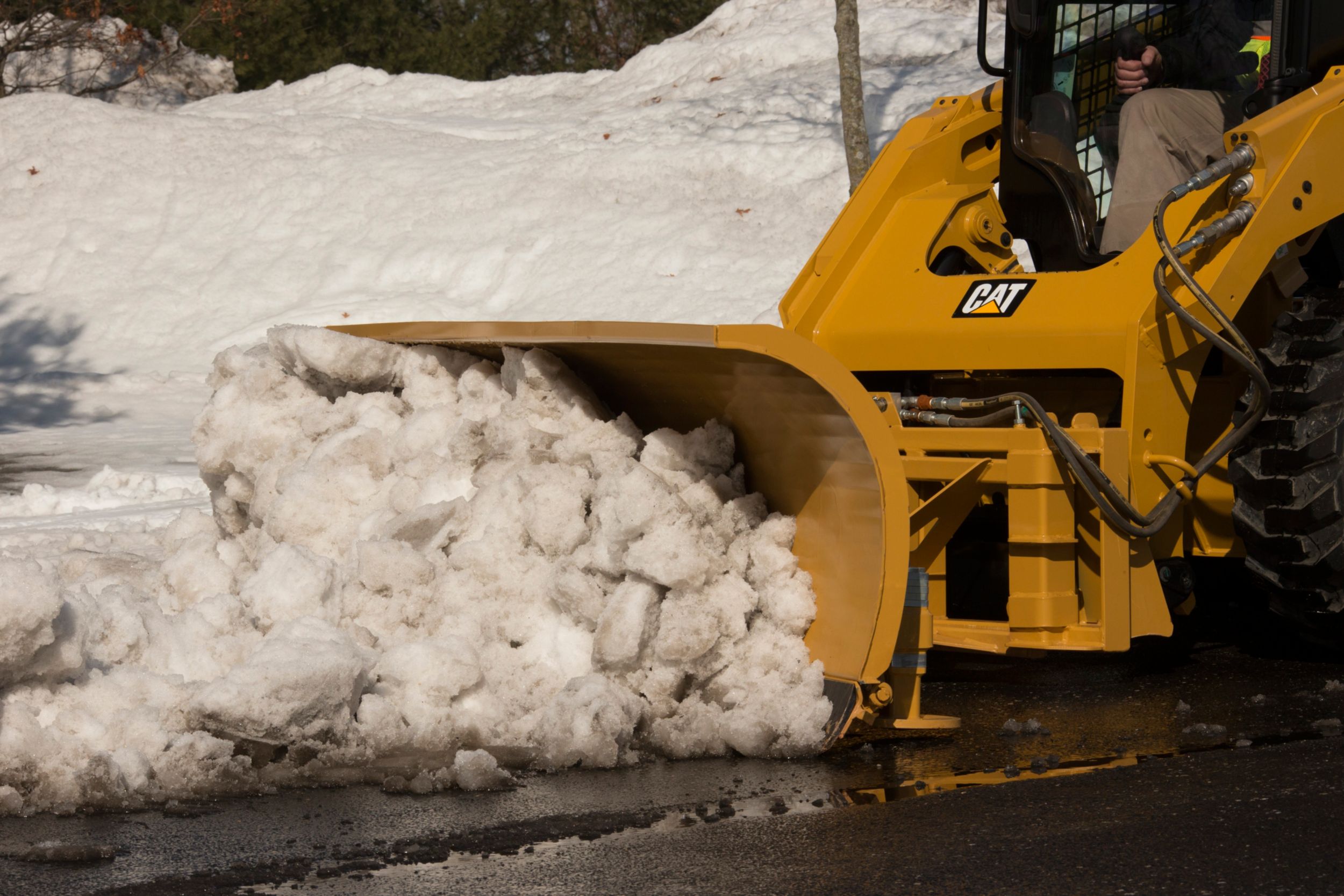 Blade Float
Blade float allows plow the ability to pivot up to five degrees about the plow frame allowing the blade to follow surface contours and plow more efficiently. Float is easily adjustable with just four bolts on the tool frame.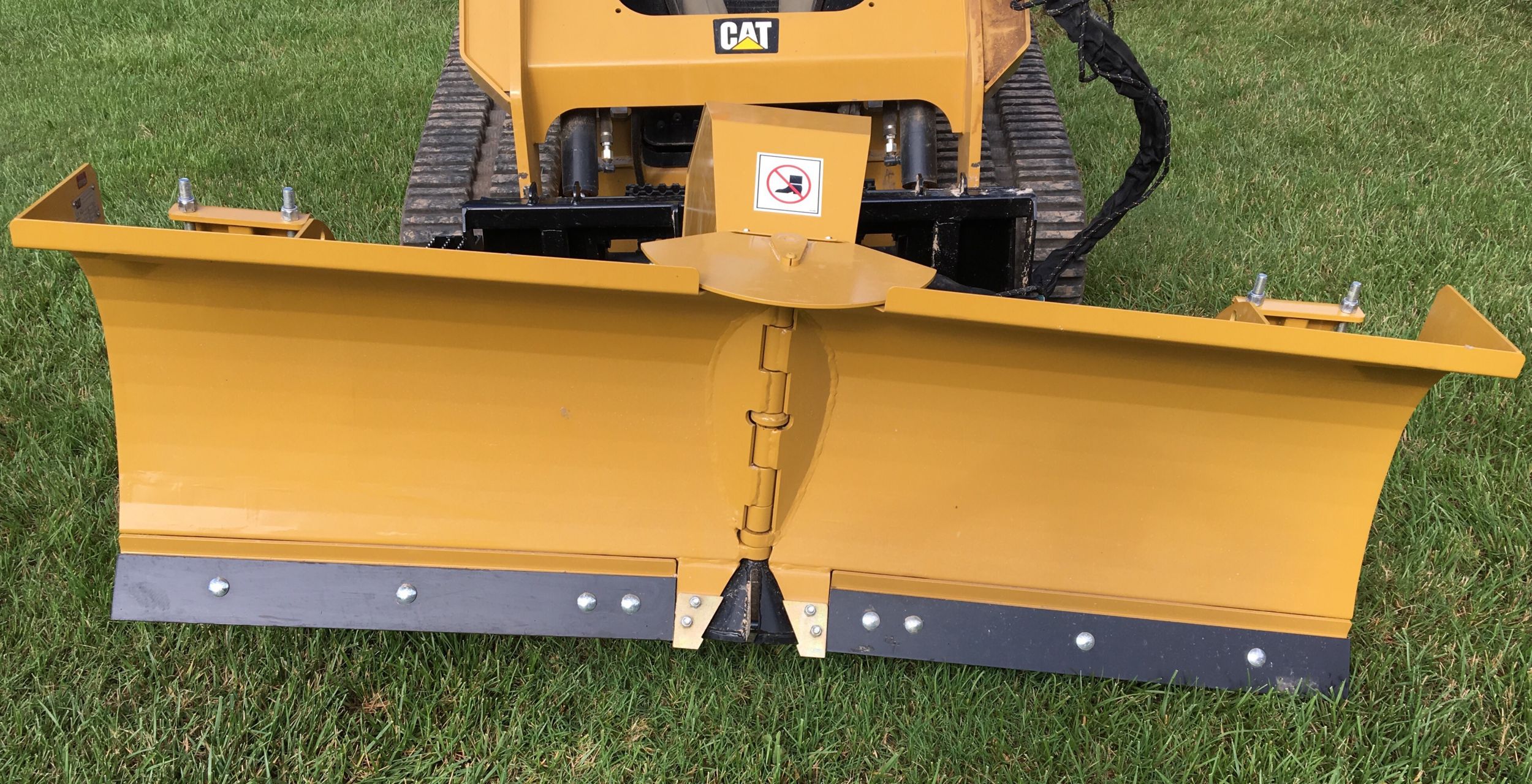 Adjustable Skid Shoes and Skid Plates
Adjustable skid shoes on Skid Steer, Compact Track and Multi Terrain Loader models allow for improved operator control and maintain a constant cutting edge depth. Larger models are equipped with bolt-on skid plates. Both skid designs reduce the chances of gouging the plowed surface.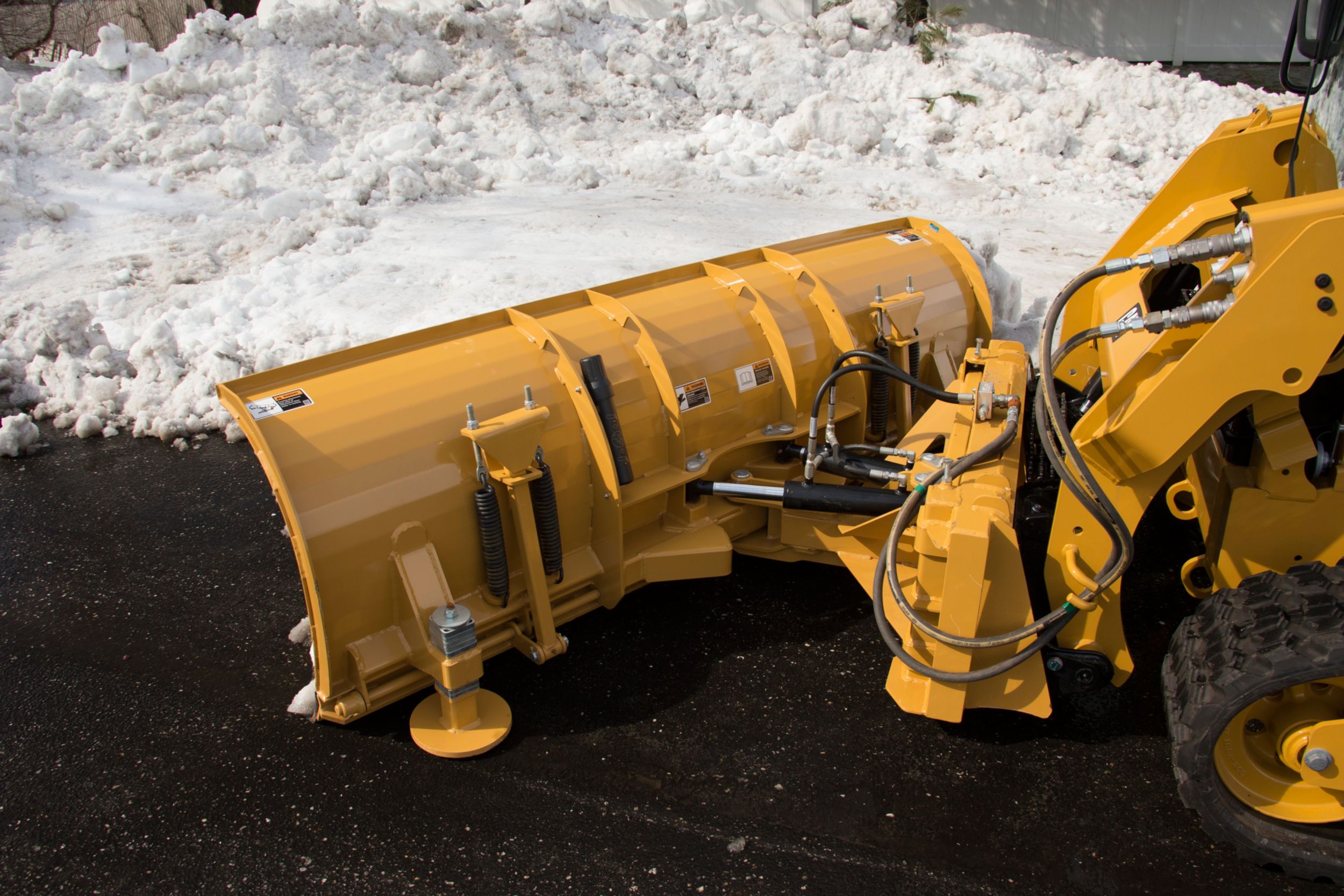 Two Cutting Edges
Fitted with up to two cutting edges, Cat® Snow Plows are equipped with a trip edge system incorporated into the base. The sectioned off moldboard springs back upon contact with unseen obstacles minimizing risk of damage to the Snow Plow and machine.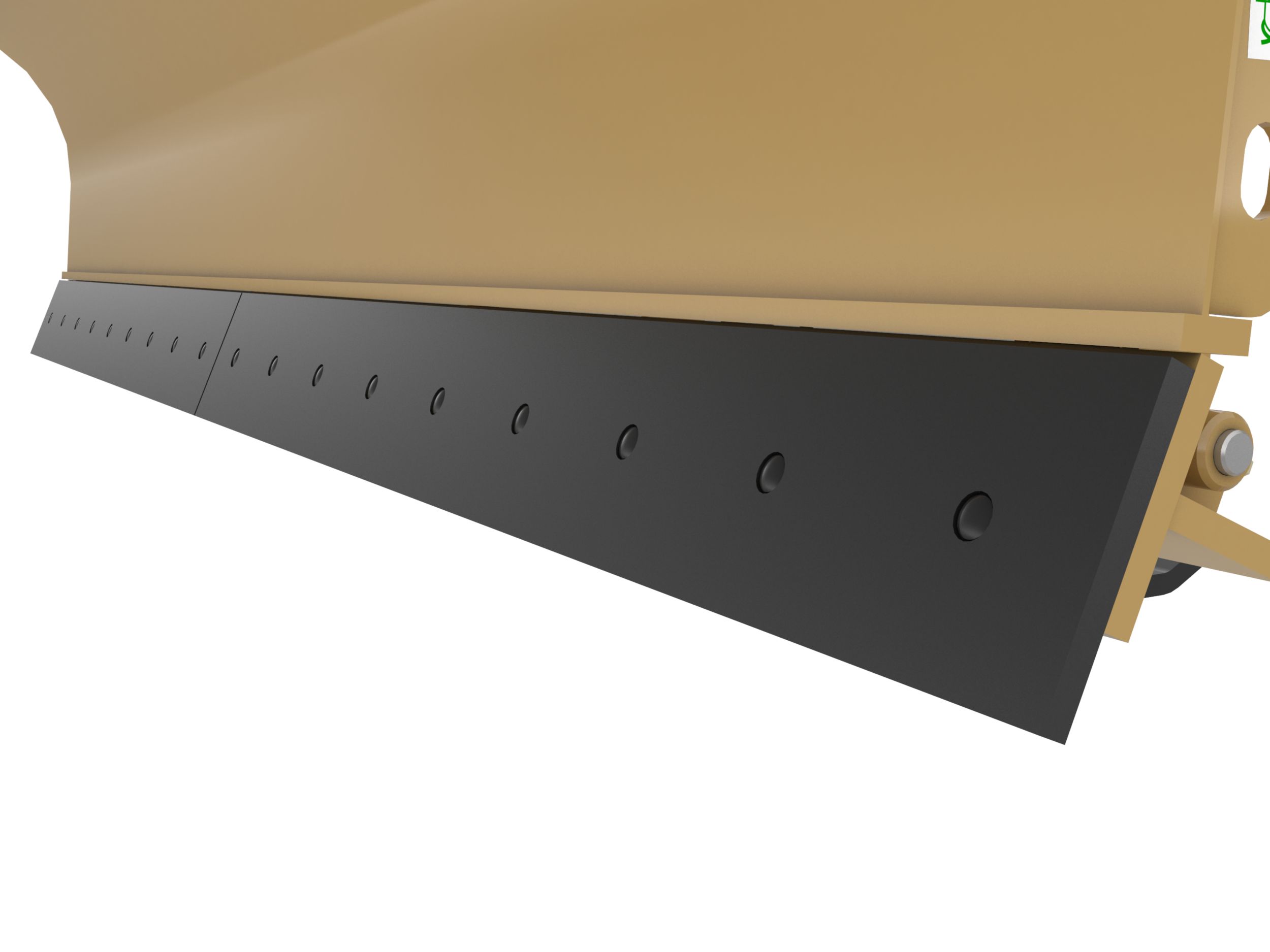 Bolt-On Step
Bolt-On step for the Skid Steer Loader/Compact Track Loader/Multi Terrain Loader models provides safe and ergonomic access to machine cab that is easily replaceable if damaged.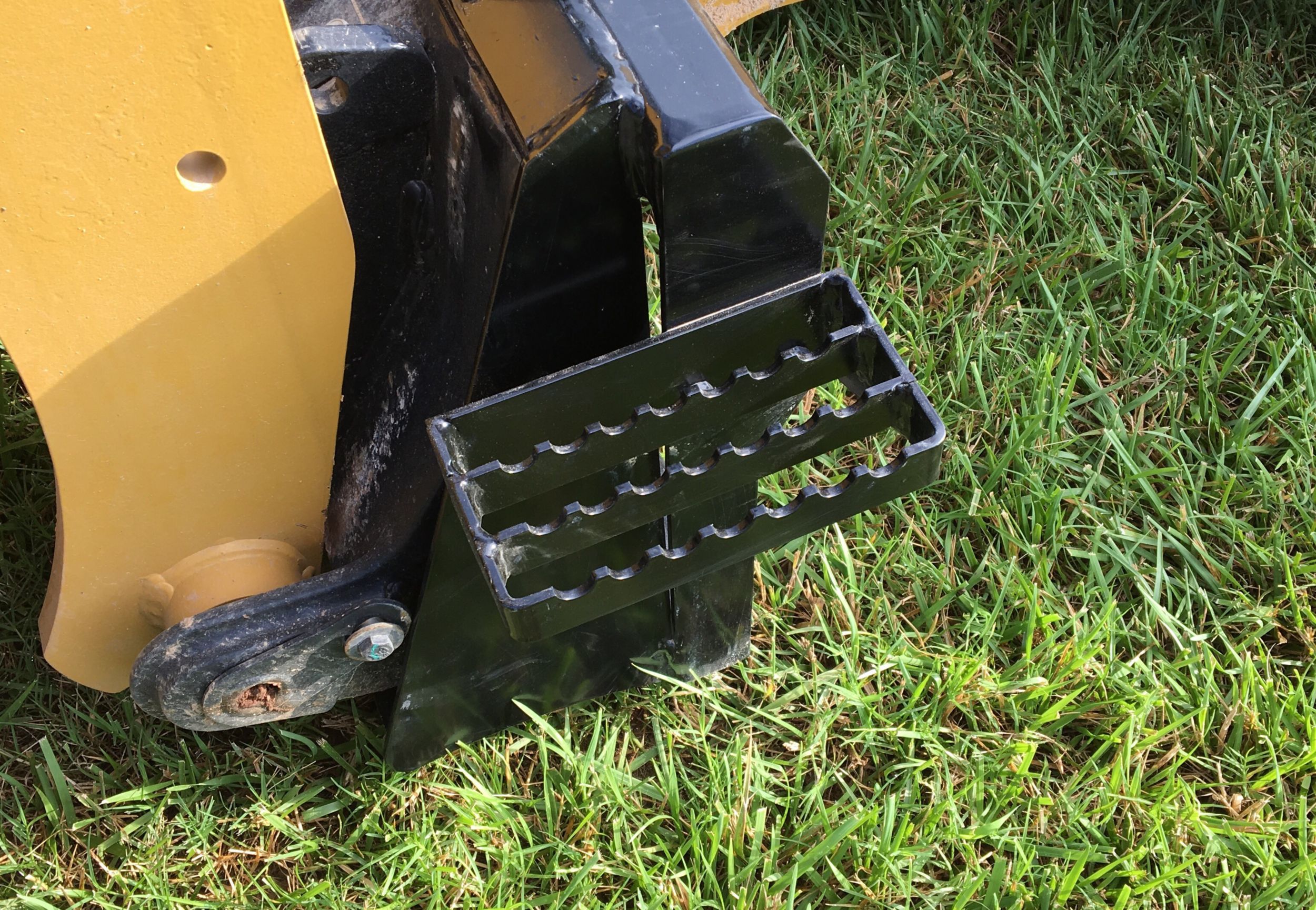 Machines built tough and ready to run in rugged applications

Trusted advisors to help you find and maximize your equipment

Wide inventory of rental equipment that lets you try before you buy

Full service and support to ensure performance and longevity
YOU MIGHT ALSO BE INTERESTED IN