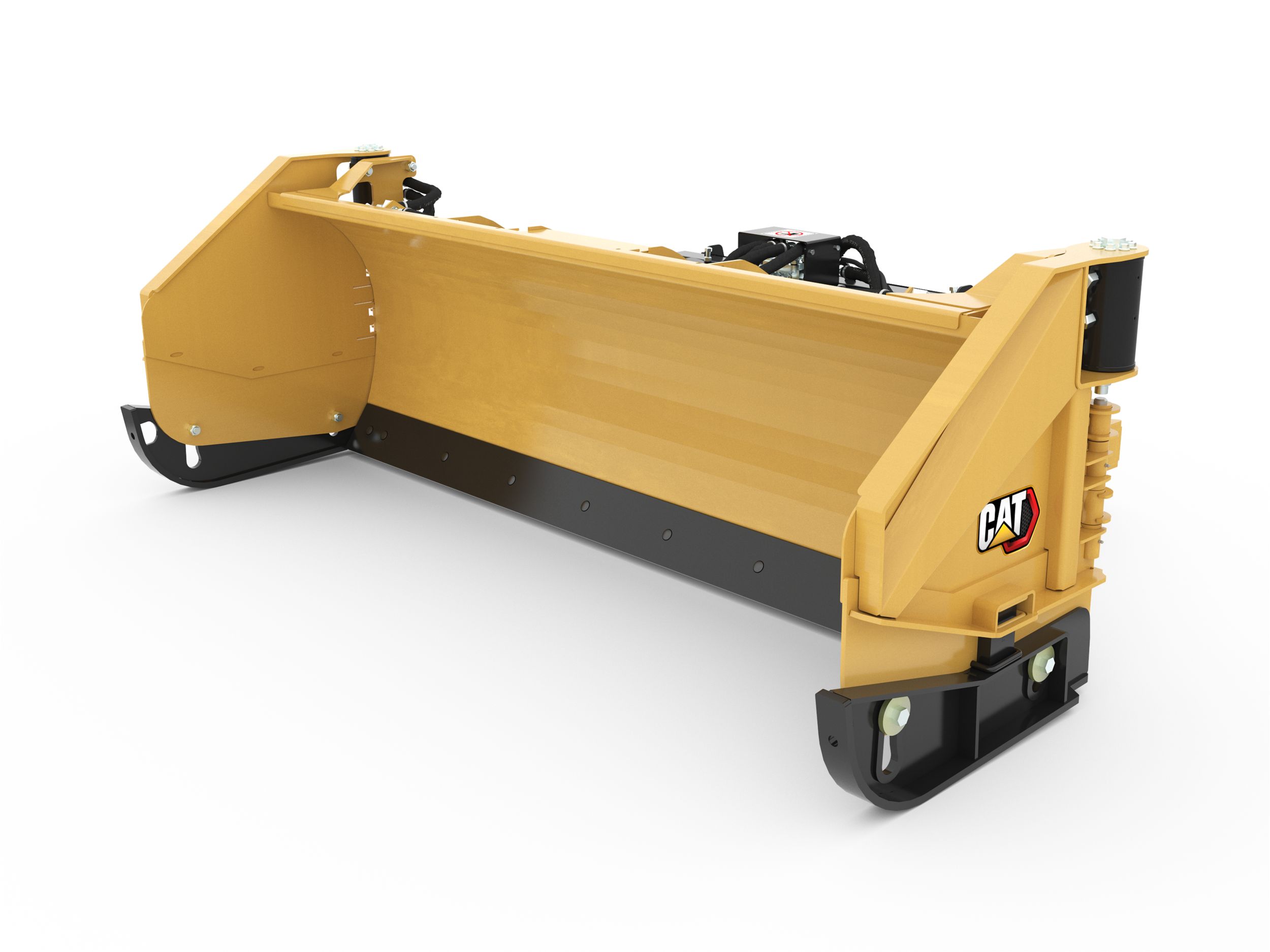 Snow Wings
2.4 m (8 ft) Snow Wing
Working Width (Wings Closed)
96.3 in
Overall Width (Wings Closed)
102.2 in
Overall Width (Wings Open)
160.7 in
SPECIFICATIONS
Cat® Snow Wings are designed with versatility in mind. With independently controlled wings and angling capability, the attachment can be configured to suit the needs of any job and continue to adapt to ever changing needs by being able to hydraulically configure for plowing, pushing, and backdraging to enable cleaning and maintaining roadways, sidewalks and other passages for safe passage in winter conditions.
Detailed Equipment Specifications
Working Width (Wings Closed)

96.3 in

2,445 mm

Overall Width (Wings Closed)

102.2 in

2,596 mm

Overall Width (Wings Open)

160.7 in

4,083 mm

Working Width (Wings Open)

160.7 in

4,083 mm

Overall Height

36 in

915 mm

Hydraulic Angling - Left/Right of Center

93.0 in

93.0 mm

±35 Degrees

Float

93.0 in

93.0 mm

±5 Degrees

Wing Rotation

93.0 in

93.0 mm

180 degrees

Optimal Hydraulic Flow

21.1 gal/min

80 l/min

Optimal Hydraulic Pressure

3,335.9 psi

230 bar

Interface Type

93.0 in

93.0 mm

Skid Steer Coupler

Trip Edge Type

93.0 in

93.0 mm

Steel

Trip Edge Height

5.1 in

130 mm

Trip Edge Quantity

93.0 in

93.0 mm

1

Required Hydraulics

93.0 in

93.0 mm

Standard Flow with Electrical
Curved Moldboard
Curved moldboard design rolls and folds the snow while windrowing, minimizing snow clinging to its surface and spilling over the top.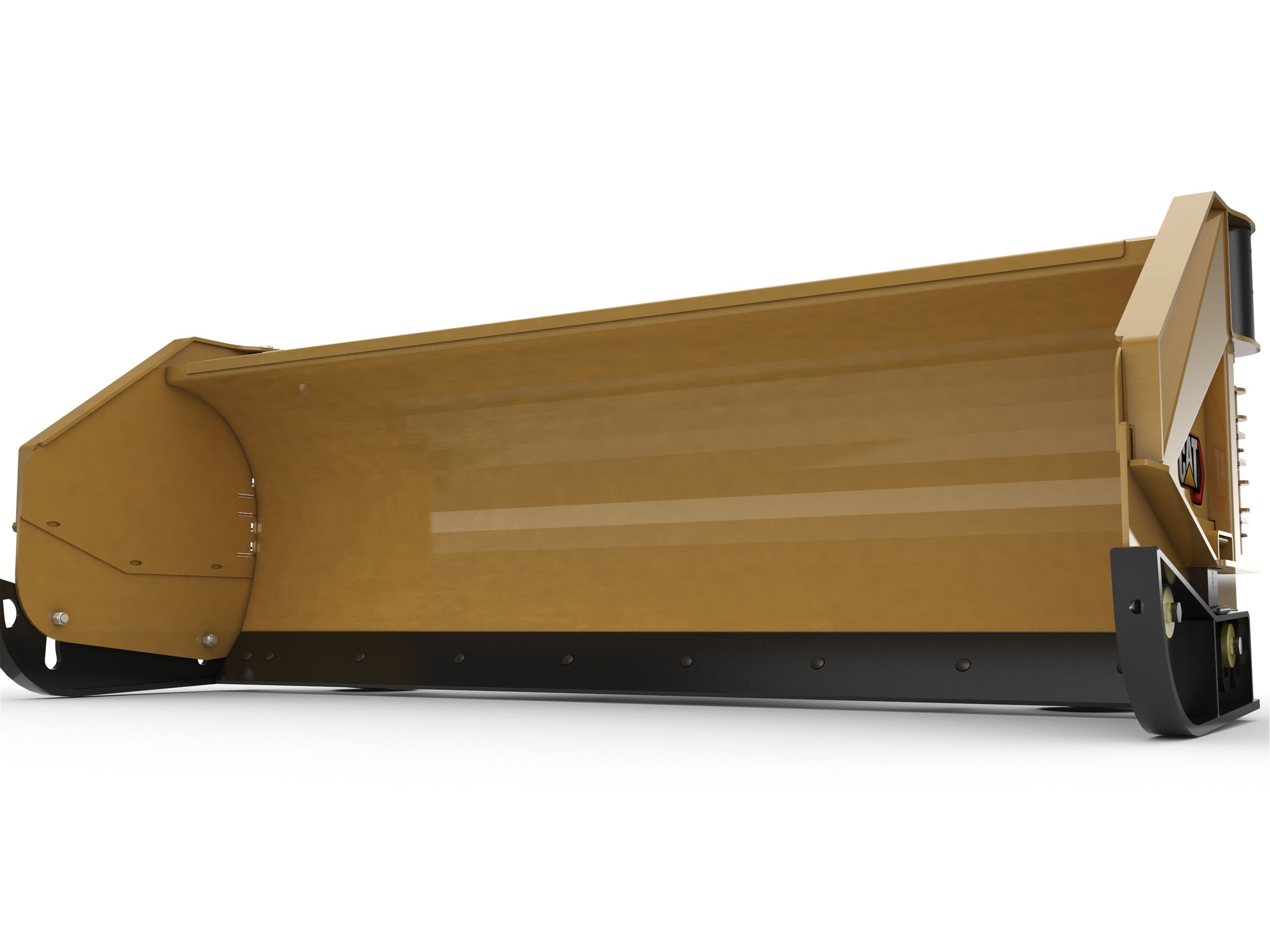 Adjustable Rear Skid Shoes
Adjustable skid shoes reduce the chances of gouging plowed surface and allow for improved operator control and maintains a constant cutting edge depth.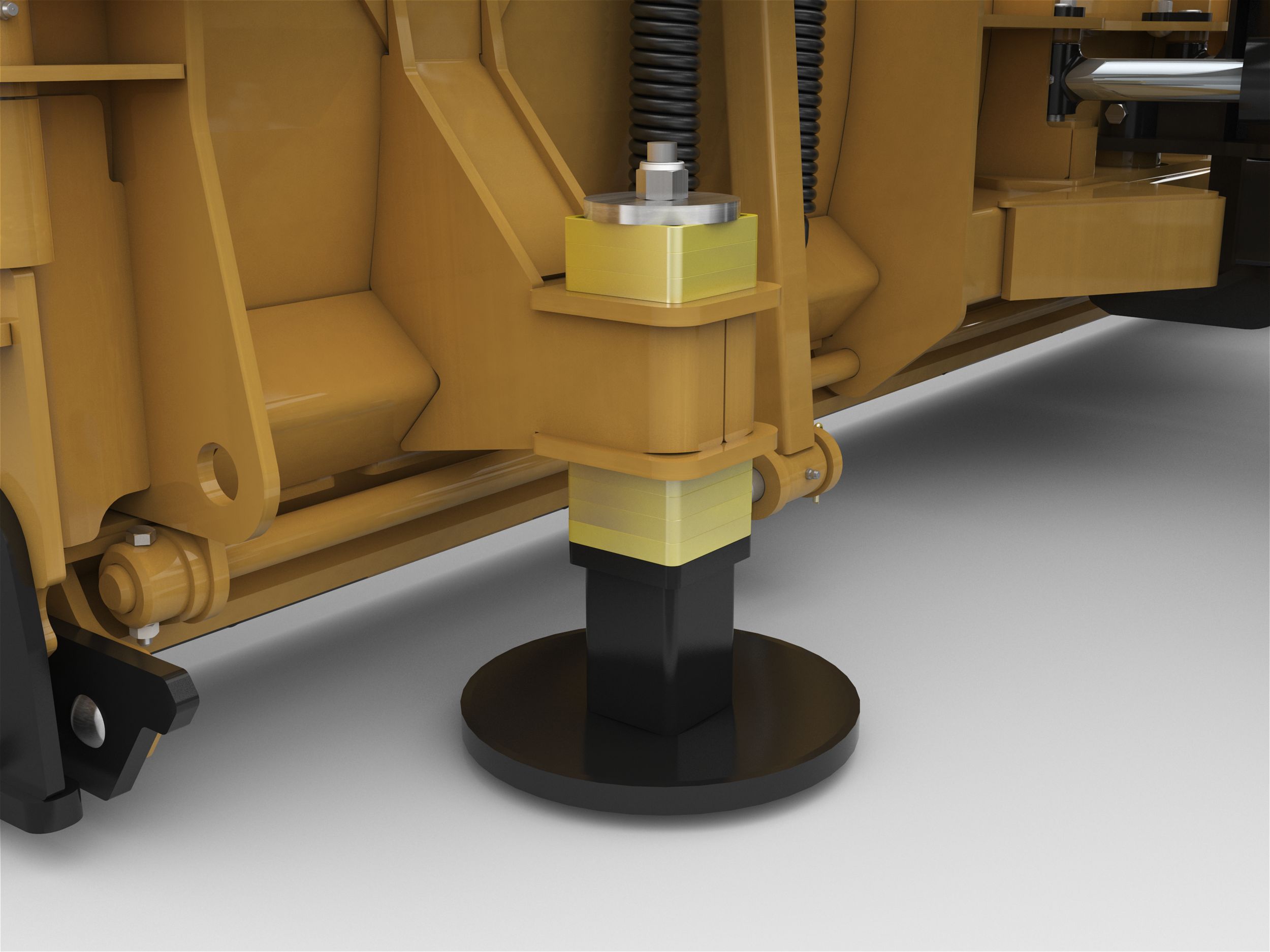 Lateral Float
Lateral float allows the plow the ability to pivot up to five degrees about the plow frame allowing the blade to follow surface contours and plow more efficiently.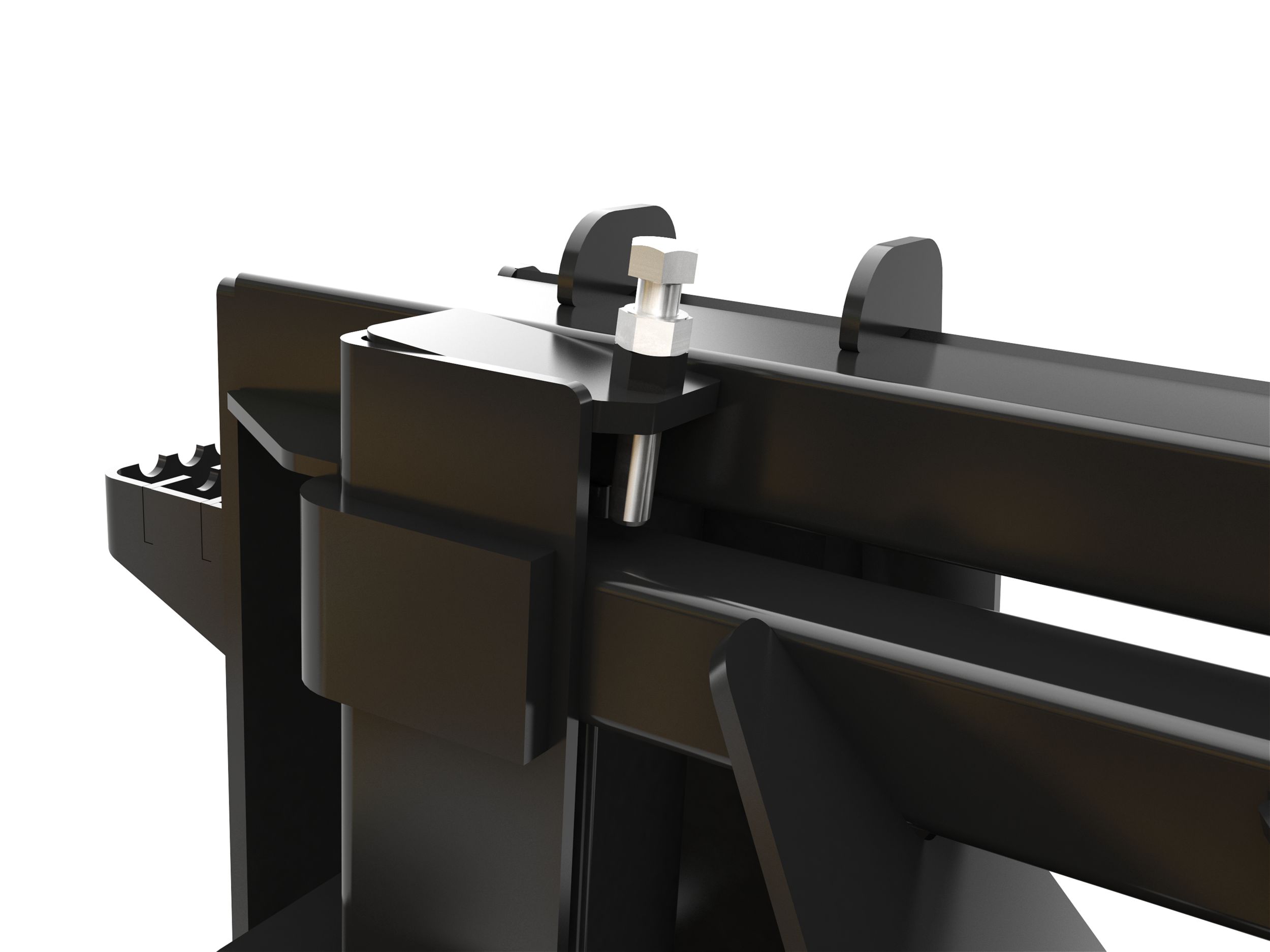 Adjustable Trip Edges
Adjustable trip edges are incorporated into the base of each wing. Sectioned off moldboard springs back upon contact with unseen obstacles minimizing risk of damage to the wing and machine.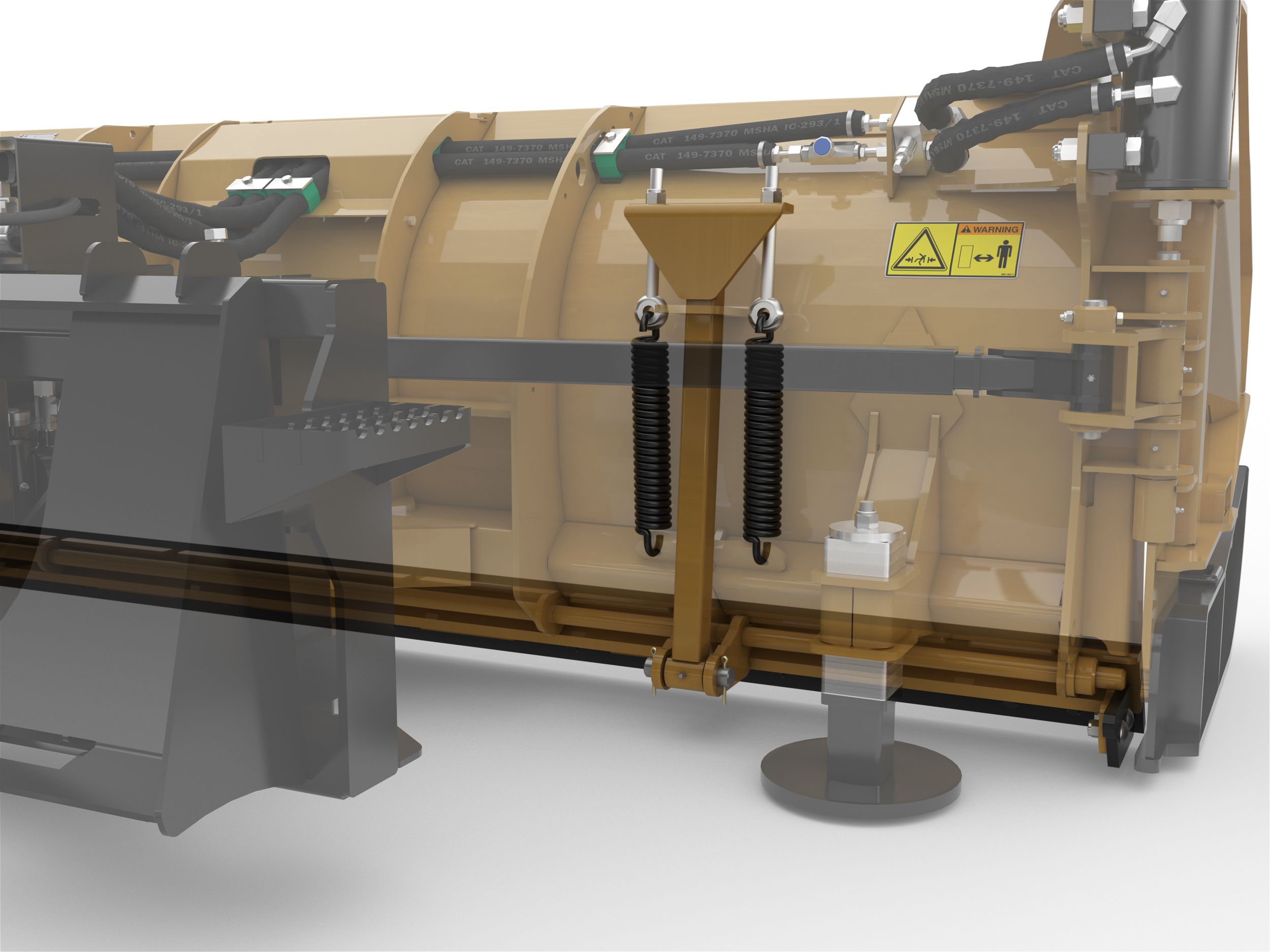 Bolt-On Serrated Step
Bolt-on serrated step provides safe and ergonomic access to machine cab that is replaceable if damaged.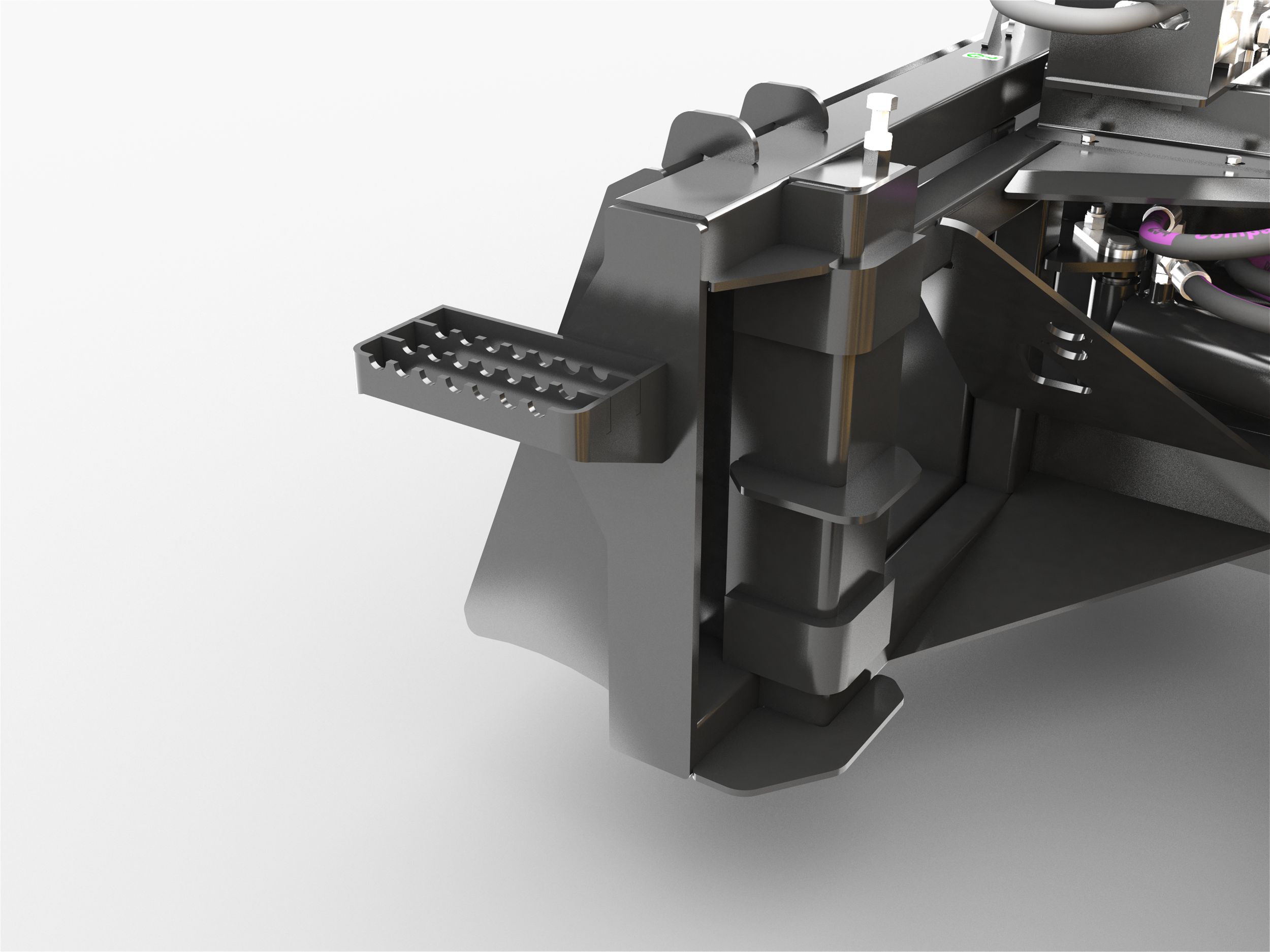 Rotary Actuators
Allows 180 degrees of rotation for each wing for maximum versatility. Both wings are independently controlled. The use of actuators rather than cylinders also keeps the components better protected from damage.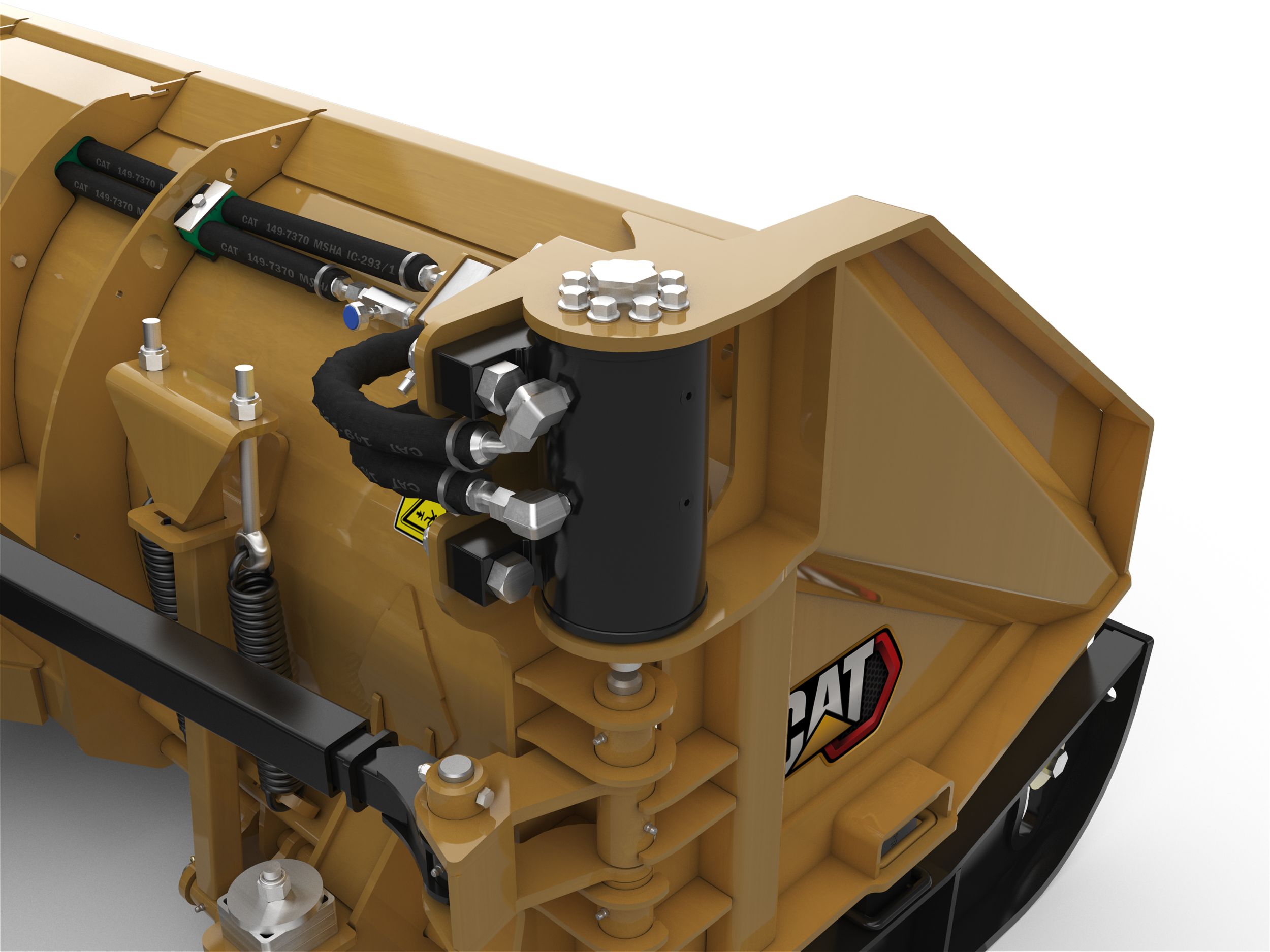 Wing Stops
Stops on the attachment keep the wings from contacting the tires or tracks of the machine regardless of plow angle to prevent damage.
Up to 35 Degree Angle
Plow can angle left or right 35 degrees allowing the operator more control over direction of the snow.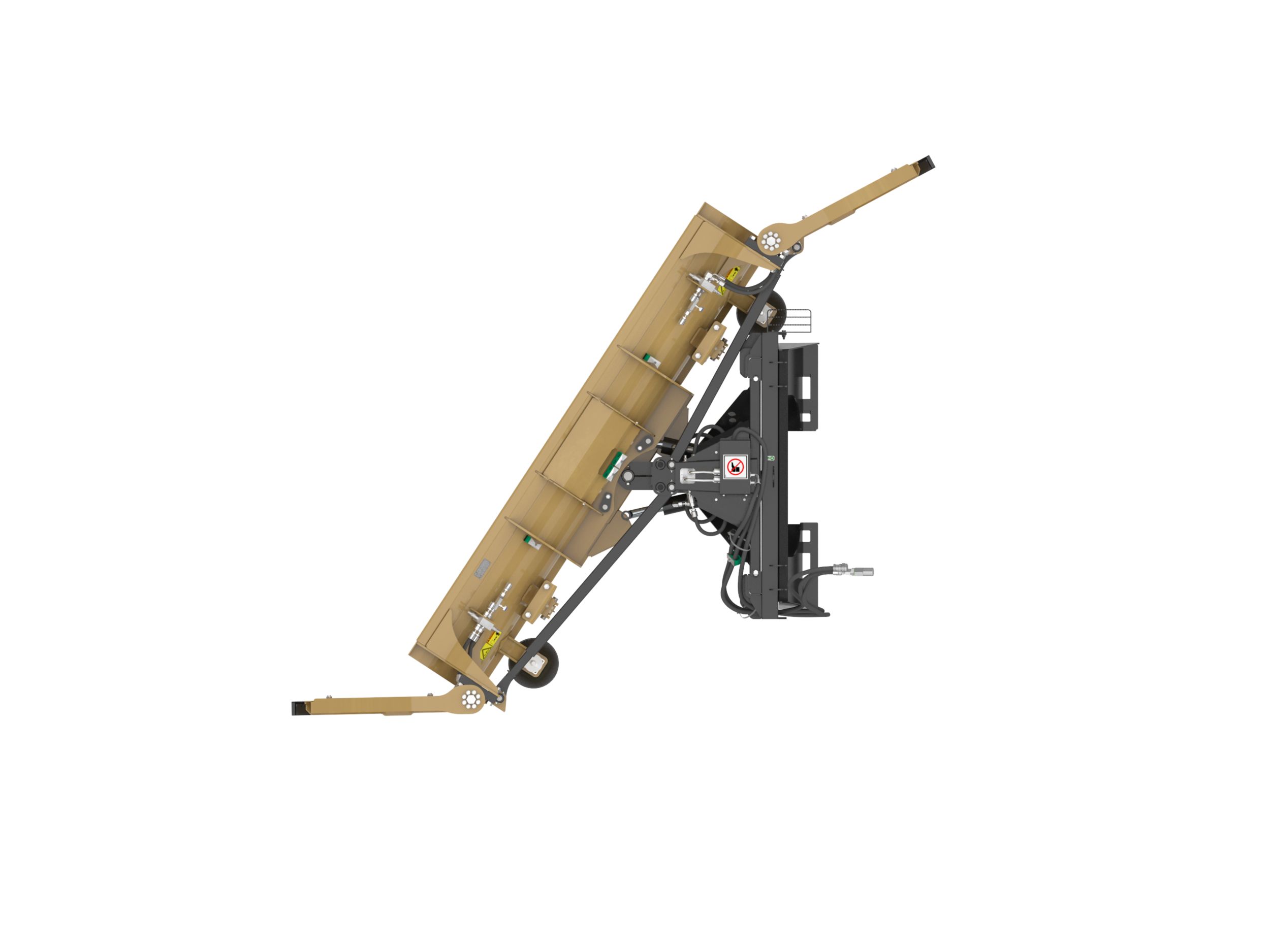 Reversible Cutting Edge
Cutting edge is easy to replace, and can be reversed when dull to get another life.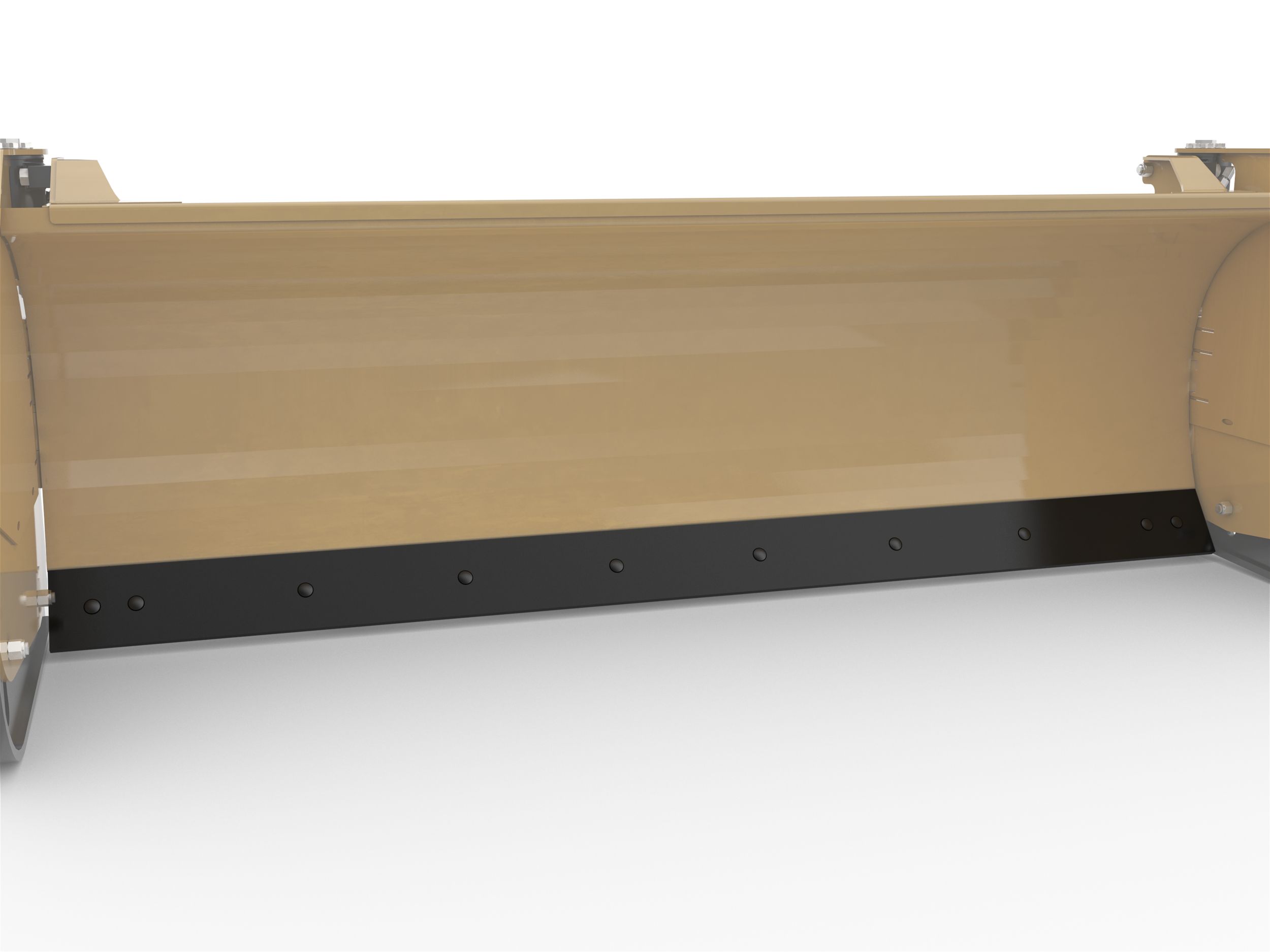 Floating End Plate Edge
Follow surface contour for more consistent snow clearing.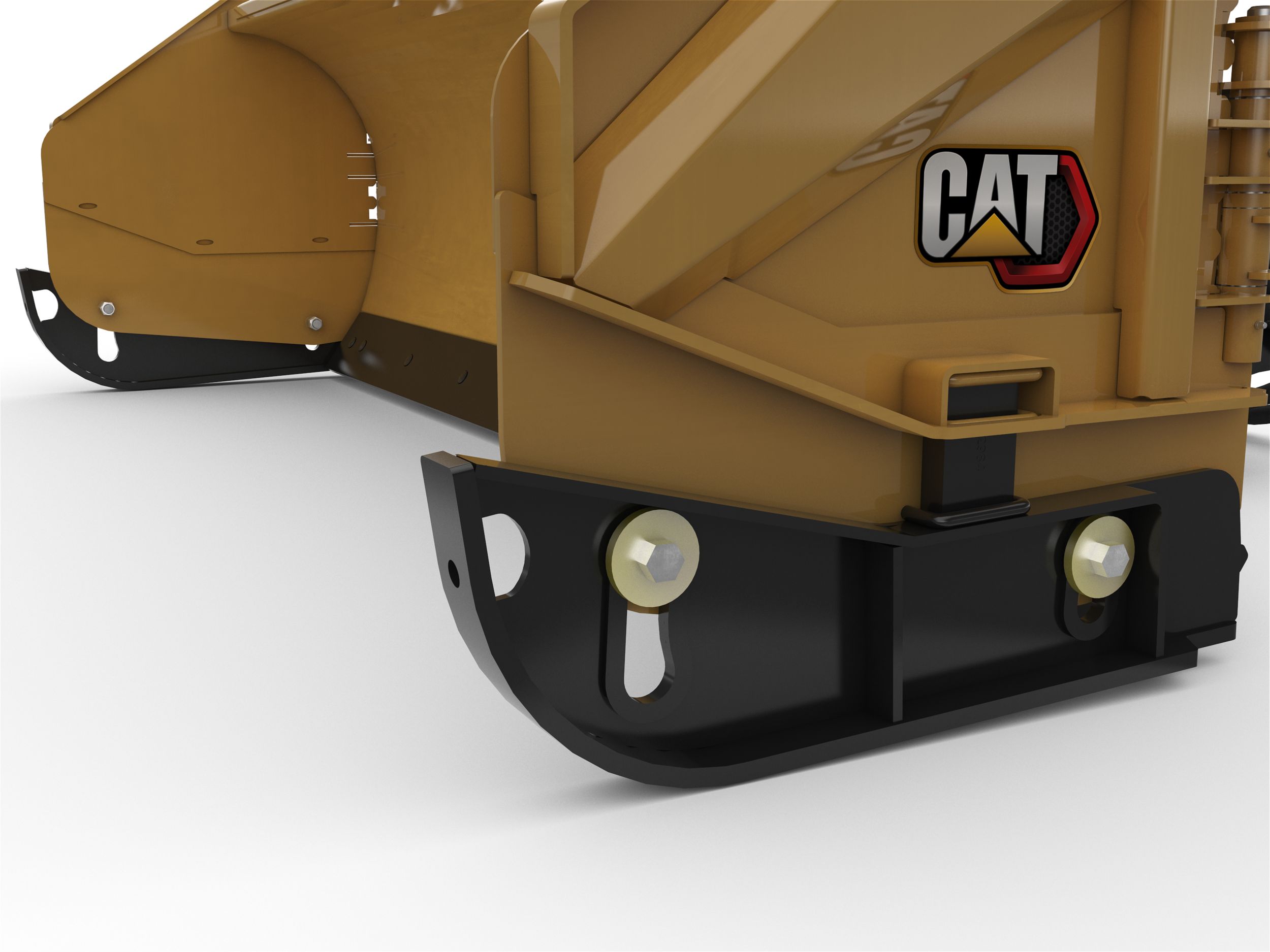 Adjustable Crossover Relief Valve
Crossover relief allows plow to angle if it impacts a solid object. This helps prevent damage to the attachment in extreme conditions.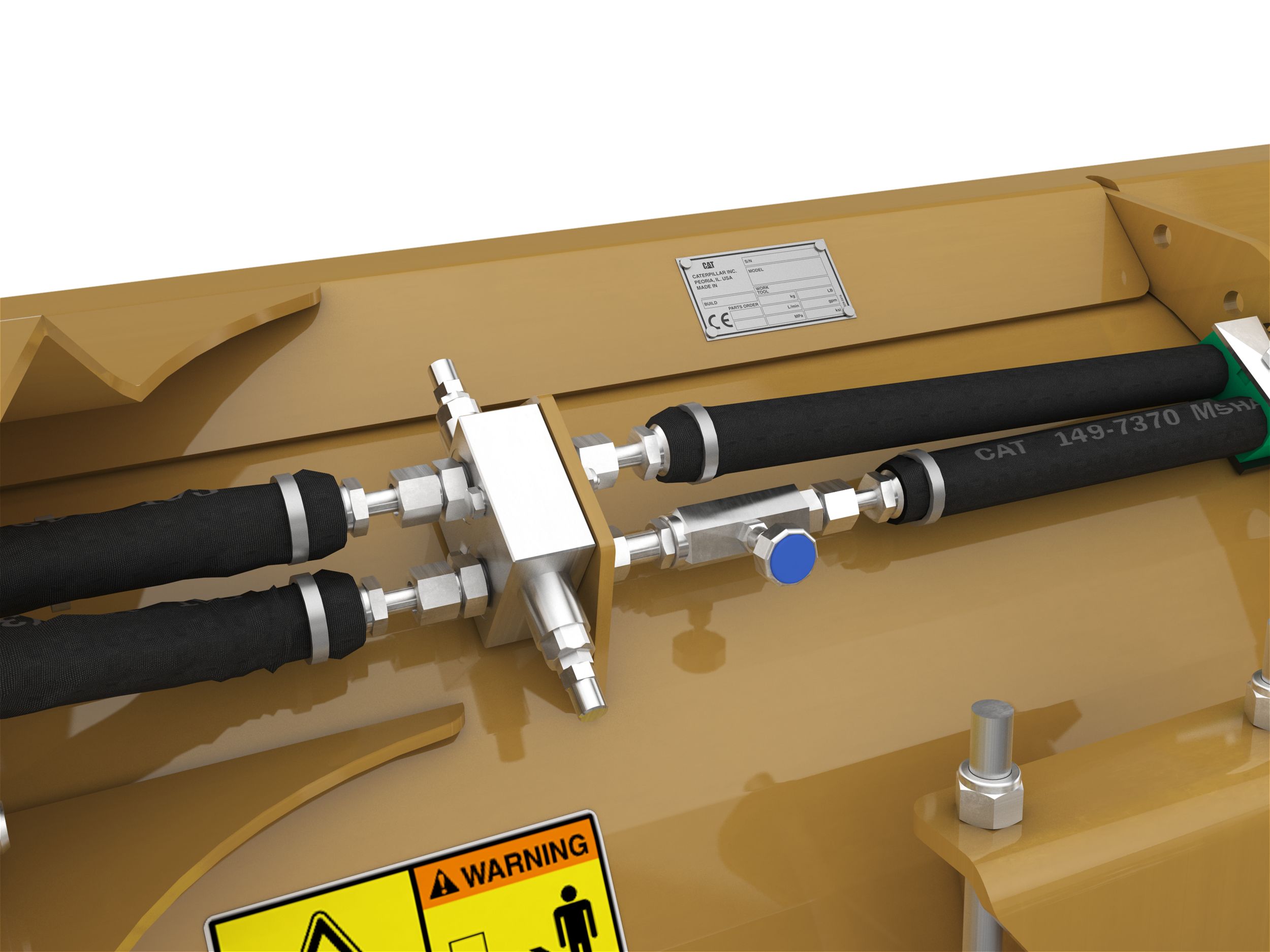 Machines built tough and ready to run in rugged applications

Trusted advisors to help you find and maximize your equipment

Wide inventory of rental equipment that lets you try before you buy

Full service and support to ensure performance and longevity
YOU MIGHT ALSO BE INTERESTED IN