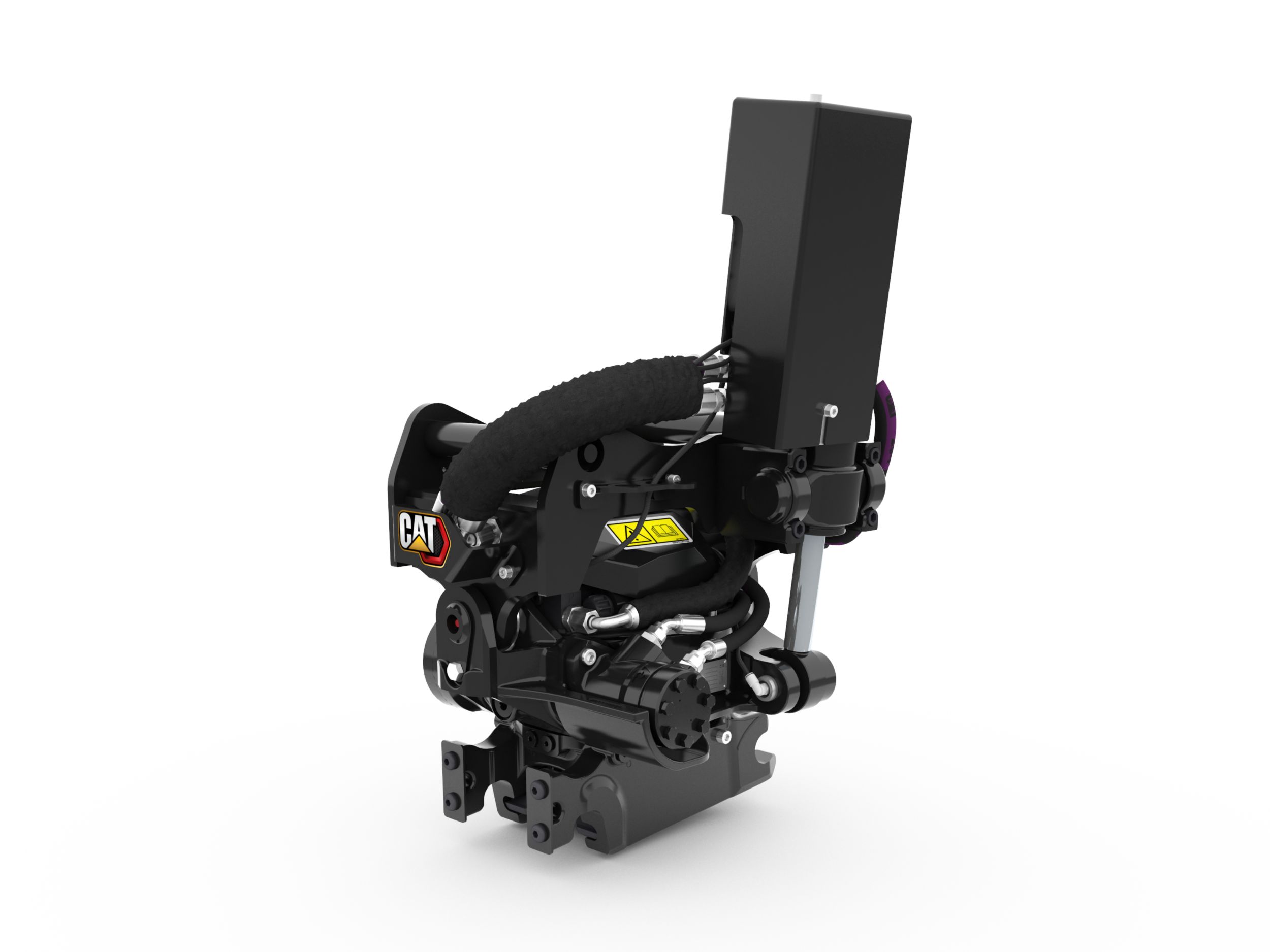 Tiltrotators
TRS6 Tiltrotator
Machine Class
93 HP
6 Ton Mini Excavators
Interface Options: Top-Bottom
93 HP
Pin On (Pin Grabber) / S-40
SPECIFICATIONS
Cat® Tiltrotators for excavators provide 360-degree rotation and 40-degree tilting action side-to-side, allowing the machine to reach more work areas from a single position. The tiltrotator enables the operator to maneuver around posts, rocks, and other obstacles, as well as to more easily reach along ditch edges.
Detailed Equipment Specifications
Machine Class

93.0 in

93.0 mm

6 Ton Mini Excavators

Interface Options: Top-Bottom

93.0 in

93.0 mm

Pin On (Pin Grabber) / S-40

Overall Height

32.2 in

819 mm

Overall Width

19.3 in

490 mm

Rotation Speed

93.0 in

93.0 mm

7 Seconds per 1 Full Rotation

Tilt Angle Range +/-

93.0 in

93.0 mm

40 degrees left/right

Maximum Bucket Capacity

8.8 ft³

250 l

Maximum Bucket Width

47.2 in

1,200 mm

Optimal Hydraulic Flow

93.0 in

93.0 mm

45-80 L/min (12-21 gpm)

Maximum Operating Pressure

3,626 psi

25,000 kPa

Required Hydraulics

93.0 in

93.0 mm

1st Auxiliary

Tilting Torque

10,627 lb/ft

14,408.3 N·m

Turning Torque

2,876.5 lb/ft

3,900 N·m
Complete 360 Degree Rotation
Provides optimal control of your work tools to provide greater flexibility.
Integrated Central Lubrication System
A single point of entry for grease allows the entire unit to be greased quickly and easily.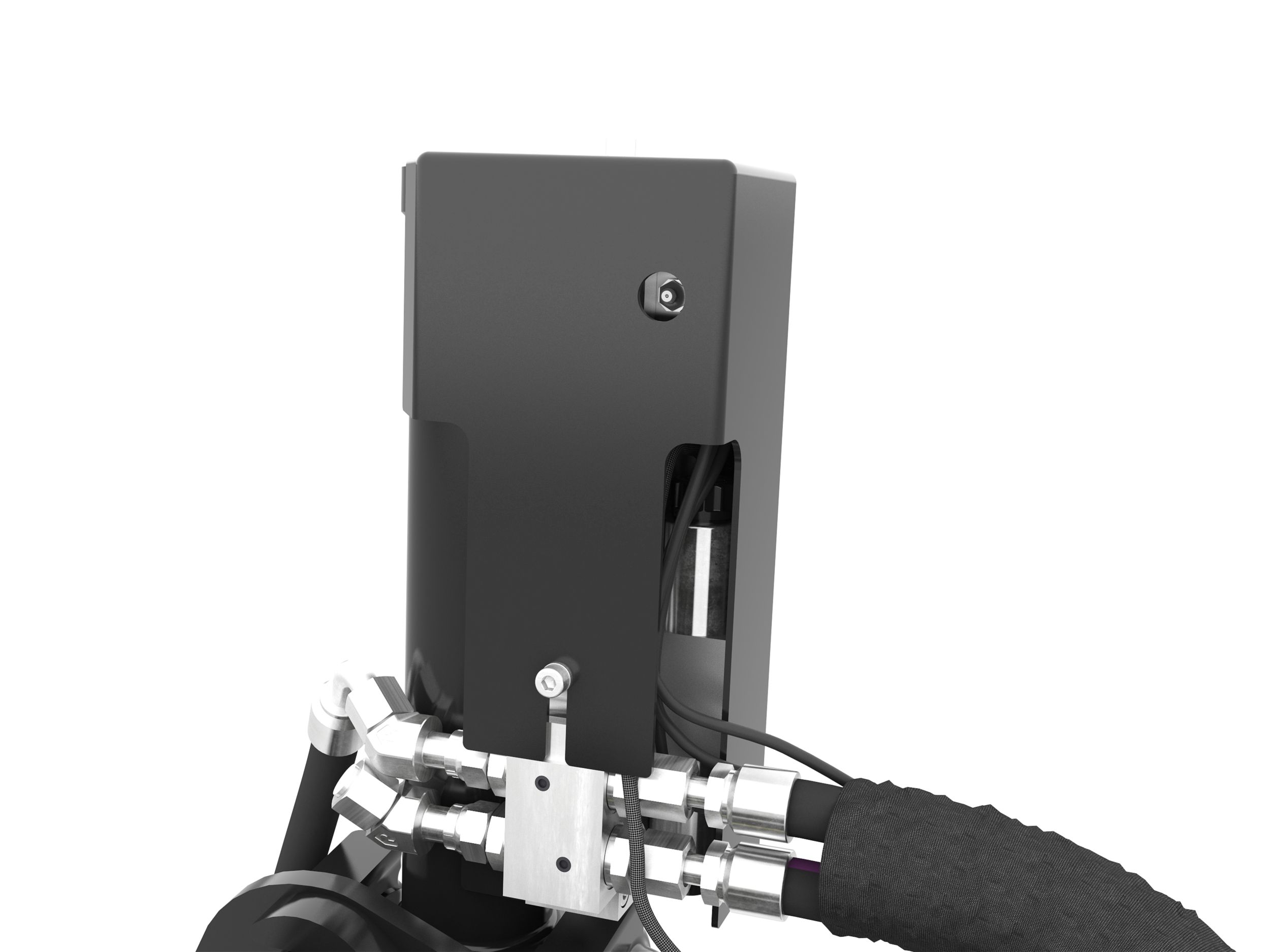 TRS6 Positioning System
Upgraded software informs the operator of the attachments position via standard equipped monitoring sensors.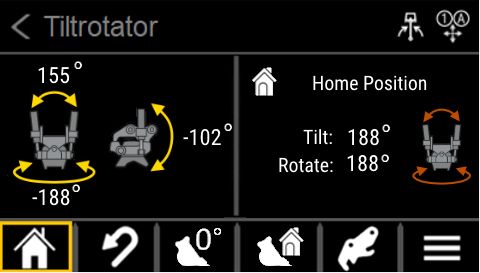 Oil Filled Gearbox
A maintenance free solution that more effectively distributes heat, providing better lubrication than grease.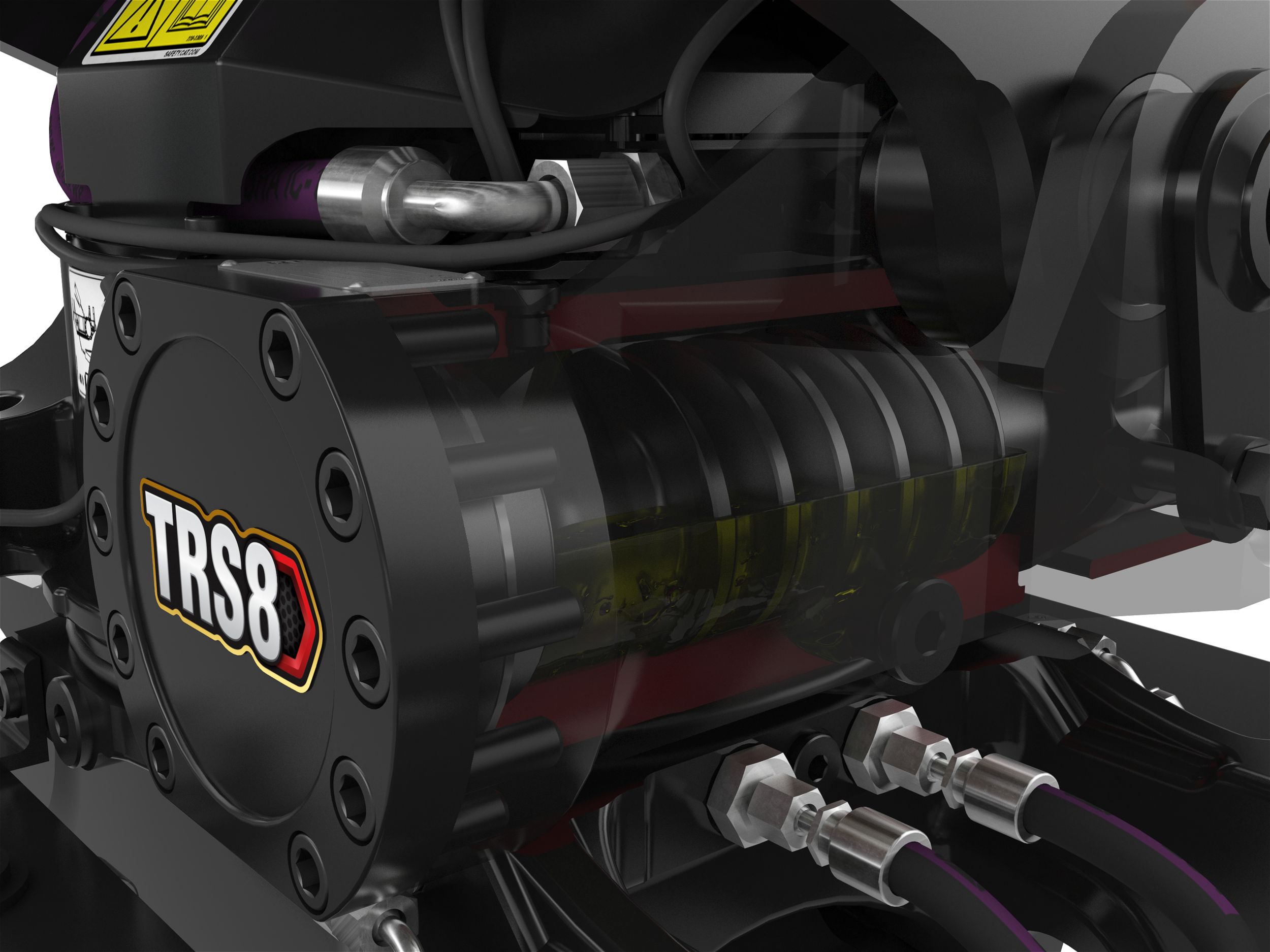 Heavy Duty Worm Gear
Worm gear box with high rotation torque and self locking ability allows digging in all directions with full power, allowing the gear to accept the maximum machine forces and split the load through the entire TRS construction.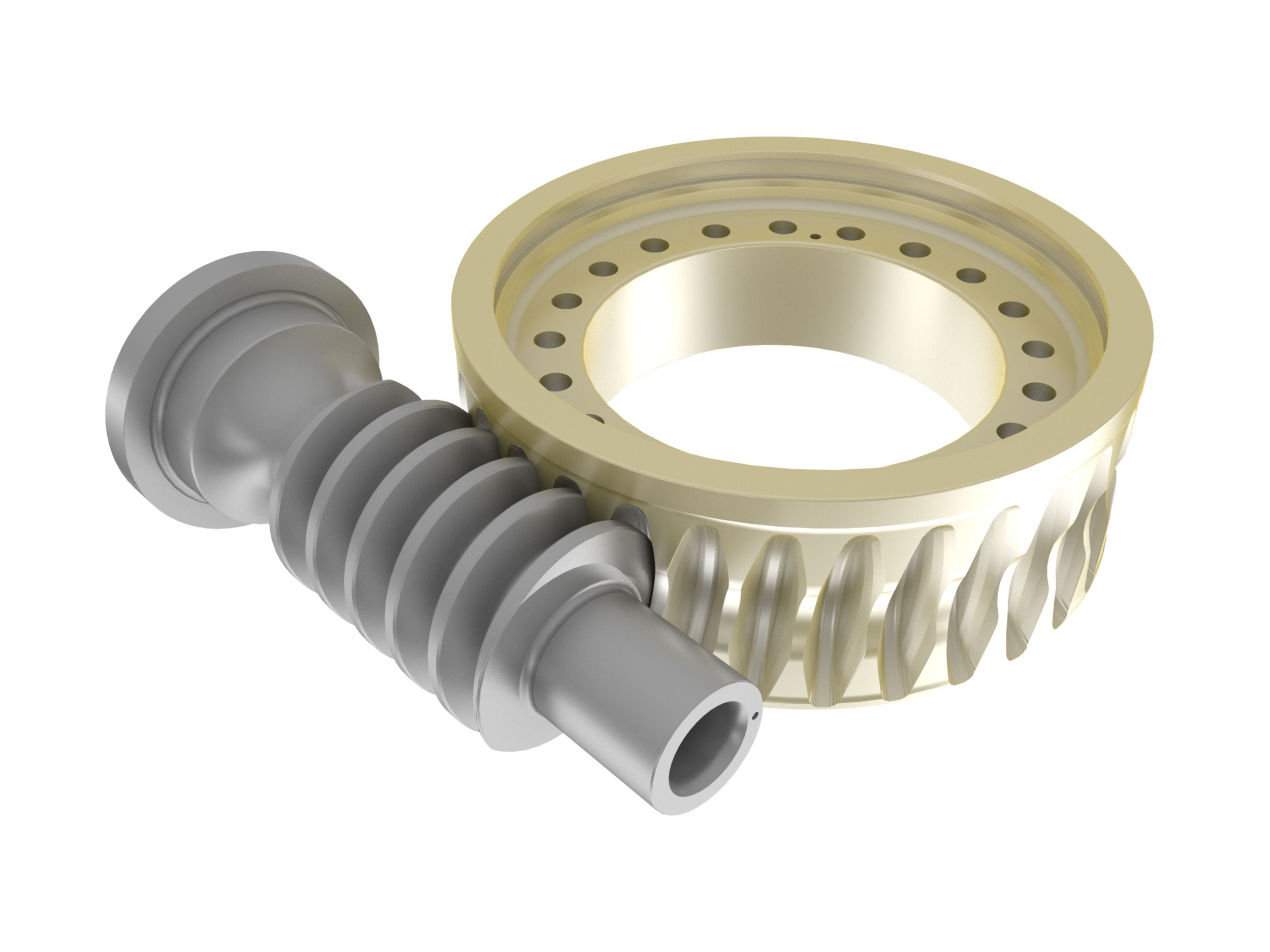 Double Acting Cylinder with Load Hold Valve
Valves sustain holding pressures and prevent cylinder movement under load constraints.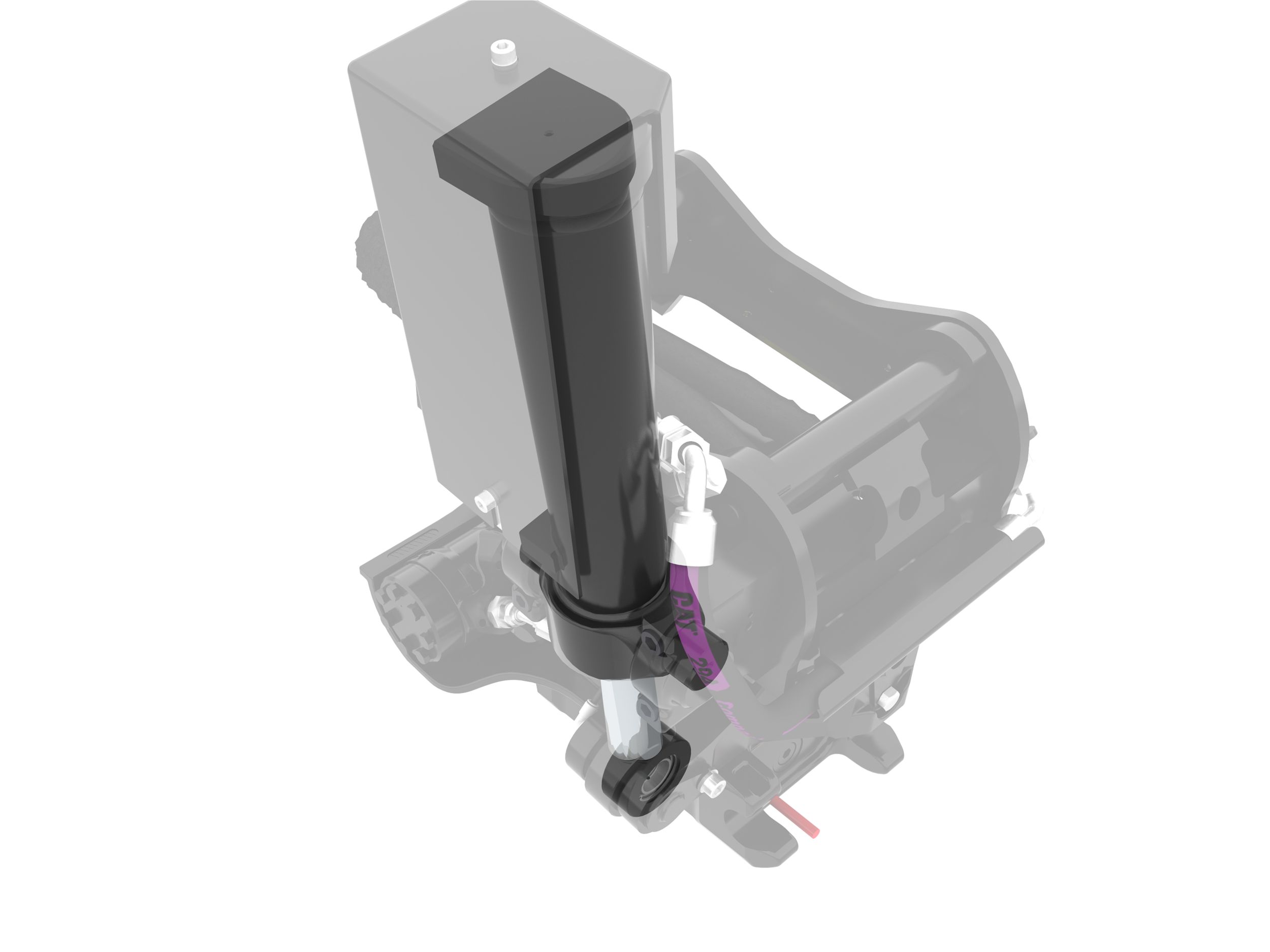 Visual Verification Indicator
The visual verification indicator allows the operator to visibly confirm, from the cab, that the coupler has successfully locked the attachment into place properly.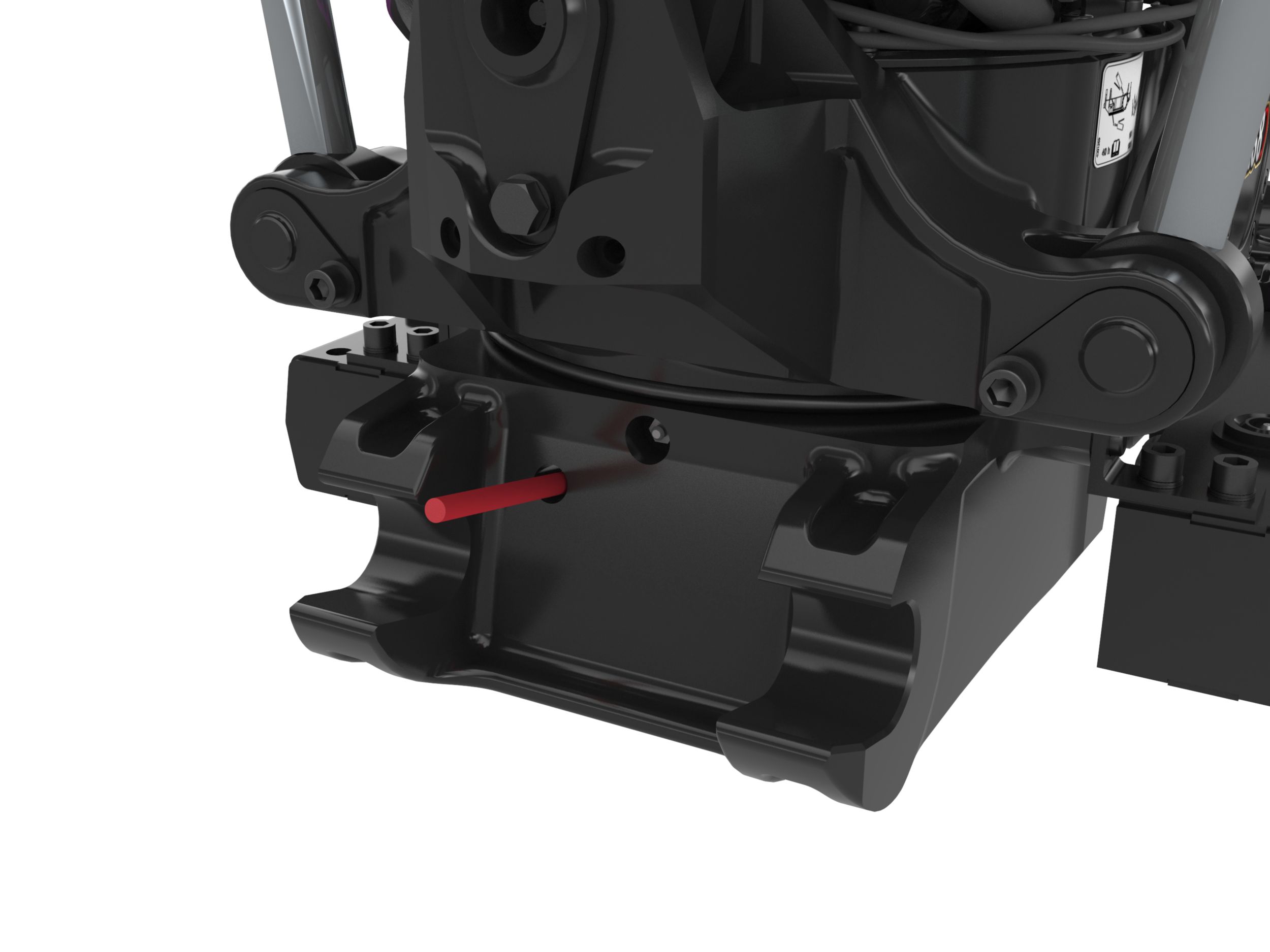 Optional Grapple Attachment
Used to pick up objects such as pipe and debris.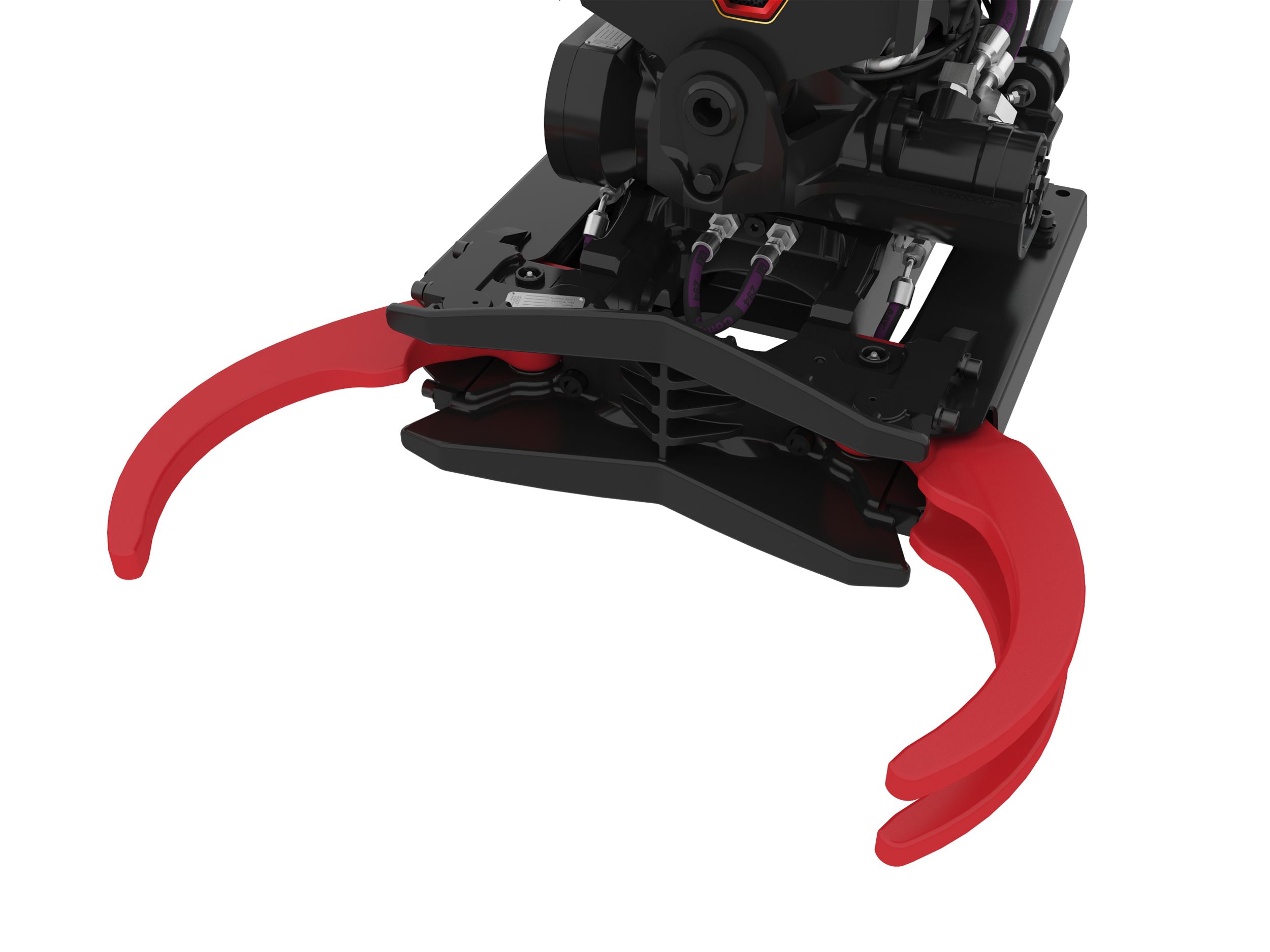 Locking Control System (LCS)
LCS incorporates an electronic position sensor integrated into the quick coupler hydraulic cylinder. This sensor provides precise and reliable input to an electronic processor mounted inside the quick coupler. This microprocessor provides digital communication to the Next Generation MHE machine Electronic Control Module (ECM) by way of an electrical harness. This data is then displayed on the operators display screen, and will provide audible indications when that locking status changes.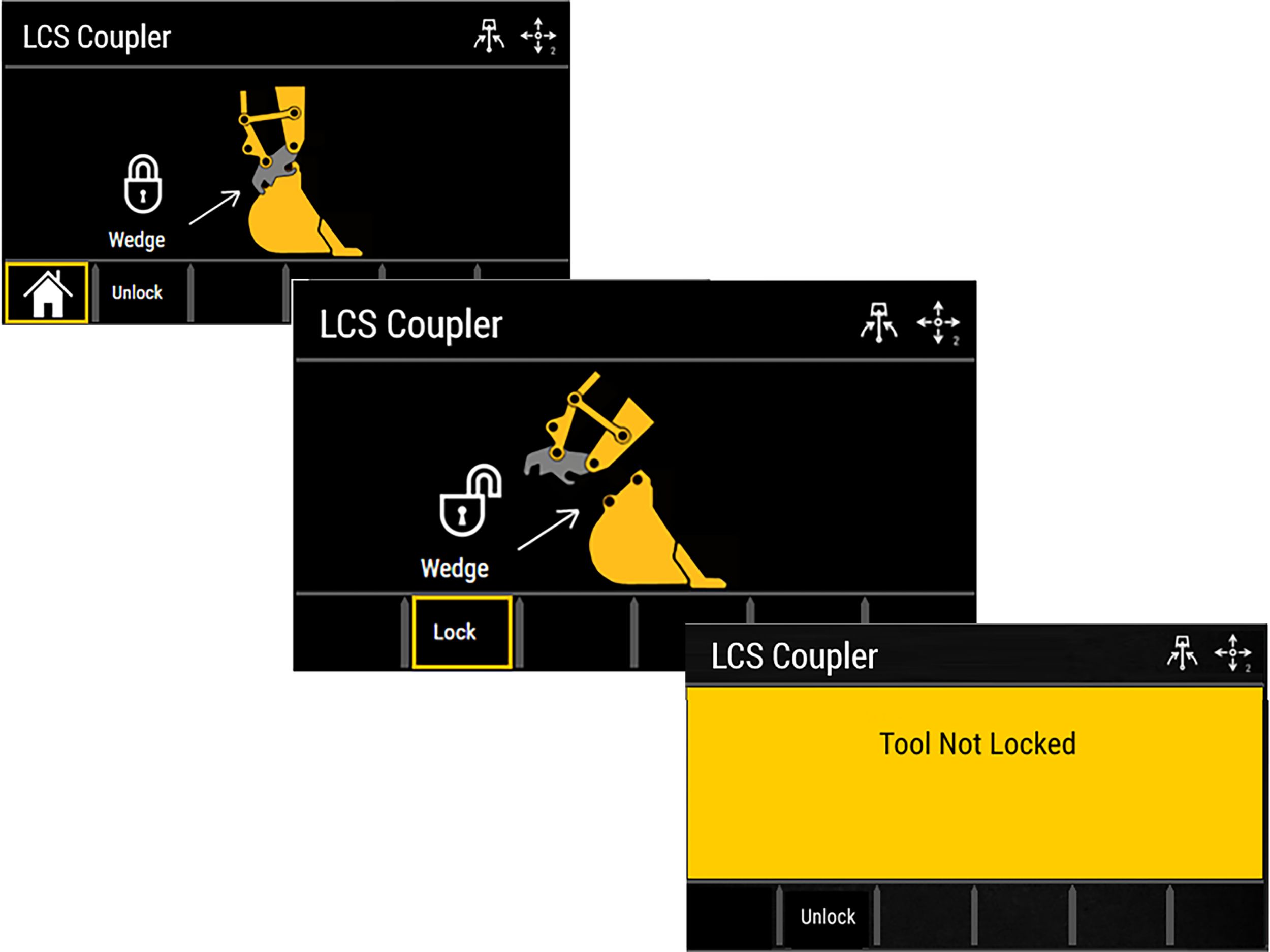 Compatibility Note
Only compatible with the following Next Gen machines and serial numbers: 306 CR - S/N 6G6 1 & Up
Machines built tough and ready to run in rugged applications

Trusted advisors to help you find and maximize your equipment

Wide inventory of rental equipment that lets you try before you buy

Full service and support to ensure performance and longevity
YOU MIGHT ALSO BE INTERESTED IN